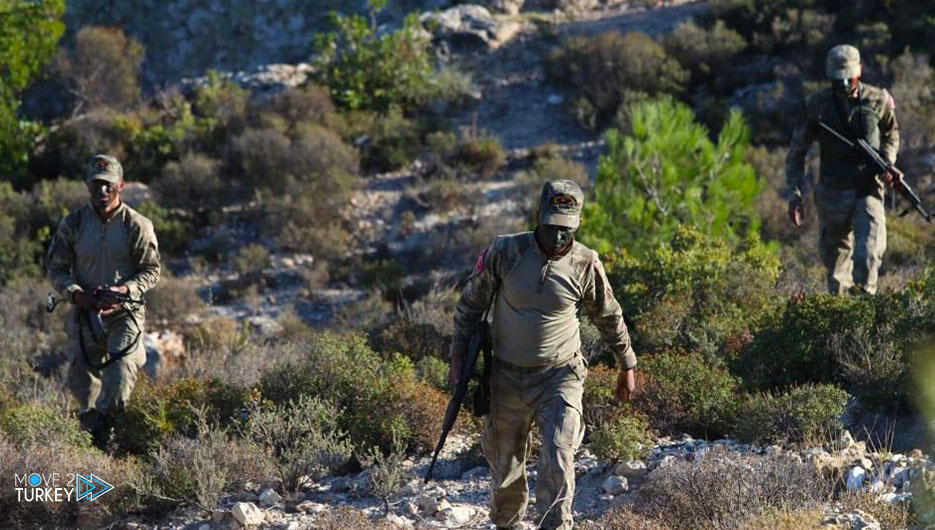 The Turkish intelligence service was able to neutralize Mehmet Gurbuz, the leader of the "PKK/YPG" organization, who was attached to the Red Notice by a drone in northern Syria.
Security sources reported on Sunday that Turkish intelligence had neutralized Gurbuz, nicknamed "Rojahat Karakogan" and the so-called "Euphrates region official" in the organization, through an operation on September 16 in the Ain Issa region in northern Syria.
She pointed out that the operation resulted in the neutralization of one of Gurbuz's escorts as well.
The sources indicated that the intelligence followed the movements of the organization to thwart any action it might take in response to targeting its leaders.
She pointed out that a second operation against the organization was carried out on the same day by a drone as well, after information was obtained that Grad missiles had been removed from weapons depots in Ain Issa.
She pointed out that a pickup truck loaded with ammunition belonging to the terrorists was bombed while it was on the move.
She stated that the second operation resulted in the neutralization of 3 terrorists who were planning to launch an attack on the forces operating in the area of ​​Operation Peace Spring.
It also resulted in the destruction of two Grad missiles and various ammunitions.
It is noteworthy that Turkey issued a red notice against Gurbuz in 2018 due to his terrorist activities.
Gurbuz was giving instructions to launch attacks against the security forces in the Peace Spring region and supervising their implementation.