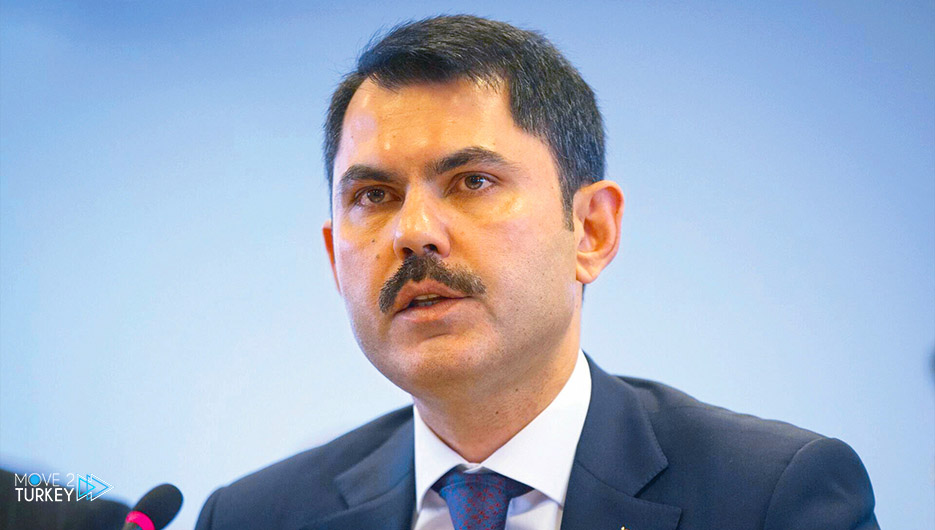 Turkish Minister of Environment, Urban Development, and Climate Murat Kurum affirmed that his country will continue its efforts to combat climate change with determination.
This came in a speech during his participation in a high-level session within the framework of the Twenty-sixth Conference of the Parties
And at the United Nations Framework Convention on Climate Change (COP26) held in Glasgow, Scotland.
Gurum noted that Turkey has not remained a spectator of any global problem and that it will continue its efforts with determination in the context of combating climate change for the sake of the future of the world and future generations.
He also stressed that countries that bear historical responsibility for the emergence of problems leading to climate change should fulfill their responsibilities in combating climate change with the same sincerity (as Turkey does).
Gurum referred to Ankara's accession to the Paris climate agreement, and President Recep Tayyip Erdogan's announcement to the world Turkey's goal of reaching "net zero emissions" by 2053.
He pointed out that Turkey ranked first in Europe in terms of afforestation in the last five years, and sixth globally in this regard.
On October 31, last, in the Scottish city of Glasgow, the work of the 26th United Nations Climate Change Conference was launched, between the parties (states, international organizations, climate institutions).
To accelerate work towards the goals of the Paris Agreement and the United Nations Framework Convention on Climate Change.
One of the goals of the COP26 summit, which runs until November 12, is to secure global net-zero emissions by mid-century.
Maintaining global warming to a maximum of 1.5 degrees, compared to the 3.5 degrees expected under current emissions.