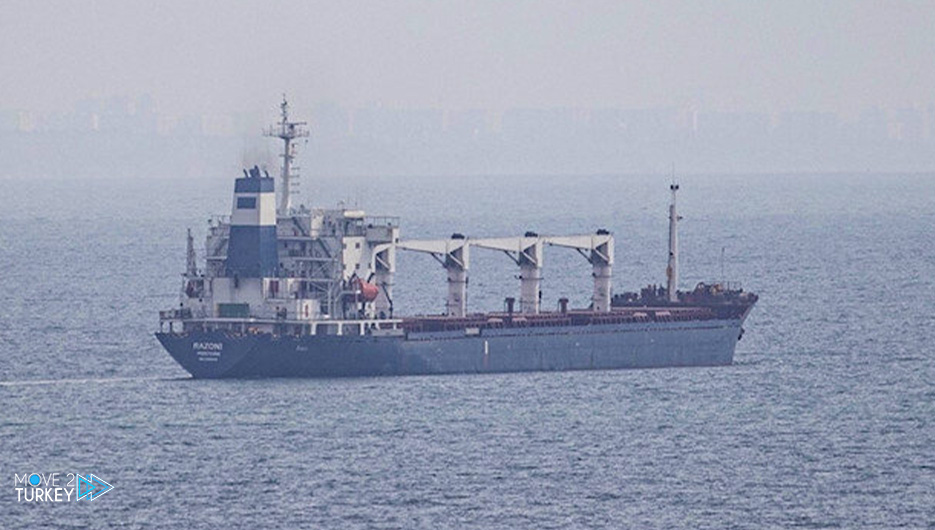 The Turkish Ministry of Defense announced on Monday that the ship loaded with corn, which departed today from the Ukrainian port of Odessa, continues its journey.
The ministry said in a statement that the ship carrying the flag of Sierra Leone and transporting 27 thousand tons of corn to Lebanon continues its journey and is being tracked in real time by the Joint Coordination Center.
She explained that the ship is traveling according to the path specified by the joint center and is being monitored according to the agreed details.
She indicated that preparations and planning for the launch of ships that can transport grain and similar foodstuffs from 3 Ukrainian ports are continuing.
Earlier today, the Turkish Ministry of Defense announced that the first ship loaded with corn left the Ukrainian port of Odessa under the grain shipping agreement at 08:30 (Turkey time / GMT 3), heading for Lebanon.
On July 22, under the auspices of President Recep Tayyip Erdogan and United Nations Secretary-General Antonio Guterres, a signing ceremony took place in Istanbul for the "Document on the Initiative for the Safe Shipping of Grain and Foodstuffs from Ukrainian Ports" between Turkey, Russia, Ukraine and the United Nations.
The agreement guarantees securing exports of grain stuck in the Ukrainian ports on the Black Sea (Eastern Europe) to the world.