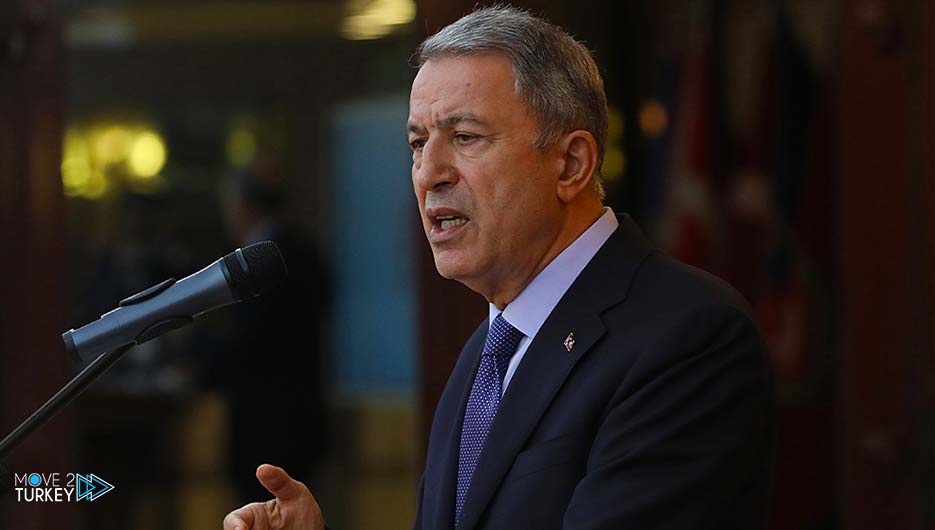 Following the reactions of officials in Ankara to Washington's decision to recognize the events of 1915 as the "Armenian Genocide", the Turkish Defense Minister issued a statement strongly criticizing the positions of the Joe Biden government.
As Turkish Defense Minister Hulusi Akar said in a statement, Monday (today), that the US President's decision regarding the events of 1915 was a denial and a distortion of facts and history.
US President Joe Biden had confessed to committing the "Armenian Genocide" during the Ottoman Empire on Saturday evening.
He said, "Every year on this day, we commemorate the victims of the Ottoman genocide during the era of the Ottoman Empire."
He added that on April 24, 1915, 1.5 million Armenians were massacred by the Ottoman Empire.
The Anatolia News Agency quoted the Turkish Defense Minister as saying in a statement on Monday that "extracting hostilities from history and creating new hostilities is unacceptable and useless."
Hulusi Akar warned that the politicization of history could have many negative effects on bilateral relations and regional security.
The Turkish official said that his country has always supported historians 'coverage of the events of 1915 and opposed politicians' comments.
According to Akar, the US government did not request historical documents or archives in announcing its latest decision under pressure from some local political groups as well as Armenian lobbyists in the United States.
The Turkish Defense Minister added that Turkey's position is that the killing of Armenians in Eastern Anatolia occurred in 1915, when some of them allied with the invading Russian forces and revolted against the Ottoman Empire.
He added that Turkey had always opposed these events, describing them as "genocide" and describing them as "a tragedy in which both sides suffered losses."
The sharp reaction of Turkish officials to the actions of the Biden administration began in the first hour after the US President issued a statement recognizing the Armenian Genocide.
In this regard, the spokesman for the Turkish presidency, Ibrahim Kalin, on Monday described Biden's statements regarding the recognition of the Armenian Genocide in the Ottoman Empire as "shameful" and warned that Ankara would respond to the United States in the coming days and months (more details).