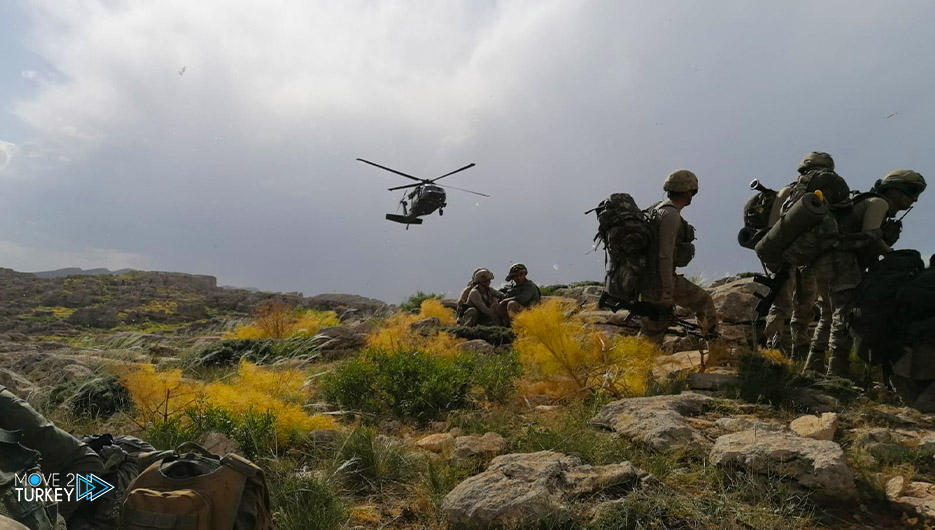 The Turkish Ministry of Defense announced the neutralization of 3 terrorists in northern Iraq as part of the "Tiger's Claw" operation against the PKK organization.
"The heroic Turkish armed forces continue to destroy terrorist nests in northern Iraq," the ministry said in a statement on Sunday.
And it confirmed that the Turkish forces neutralized 3 PKK terrorists who were preparing for an attack in the area of Operation Claw of the Tiger.
On June 15, 2020, Turkey launched Operation Claw of the Tiger against PKK terrorists in the Heftanin region of northern Iraq.