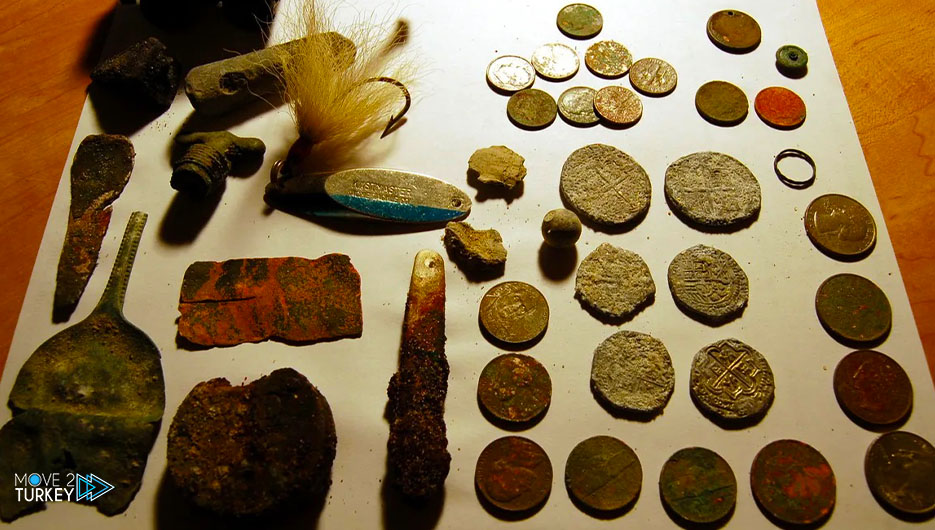 On Tuesday, Turkish security authorities seized a warrior statue and 54 ancient coins in the southern state of Mersin.
According to a statement by the gendarmerie command, the artifacts were seized by a person who was seeking to enter into a deal to sell them in a restaurant in the Qashli district.
The statement indicated that the suspect was arrested and 46 bronze and 8 silver coins belonging to the Roman and Byzantine states and a statue of a warrior were seized.
The statement confirmed that the artifacts were handed over to the Mersin State Museum and that the suspect was referred to the judiciary.