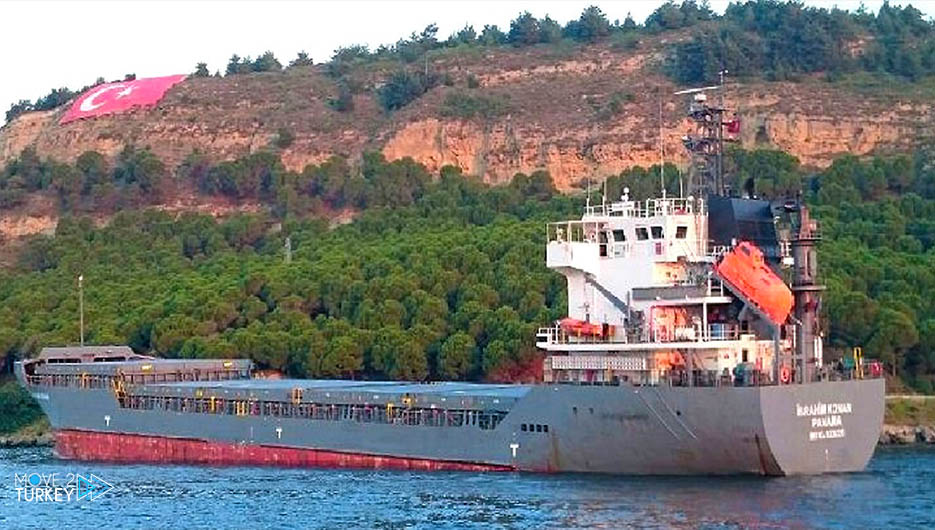 On Sunday, two ships collided near the entrance to the Çanakkale (Dardanelles) strait from the direction of the Turkish Sea of ​​Marmara, without causing any casualties.
Security sources said that the accident occurred at 06.10 am (3 GMT) between the 299-meter-long Benitamo, which is flying the Panamanian flag.
It also departed from the Ukrainian port of Yuzhno, carrying iron ore, and its destination is the Chinese port of Shanghai.
And between the ship "BC Vanessa", which has a length of 172 meters and is flying the Barbados flag, set off from the Bulgarian port of Varna, carrying wheat and destined for Egypt.
It added that the General Directorate of Coastal Safety sent rescue tugs to the site as soon as it received a report from the captains of the two ships.
In the initial investigation, the rescue teams reported that the ship "PC Vanessa" had suffered damage to the front.
And the ship "Benitamo" received damages in-store No. 4 from the left side, without causing any loss of life or environmental pollution.
It is expected that the process of examining the safety of the two ships in the region will continue and a final report on the accident and the condition of the two ships will be issued later, while the two ships docked in a safe area after the accident.