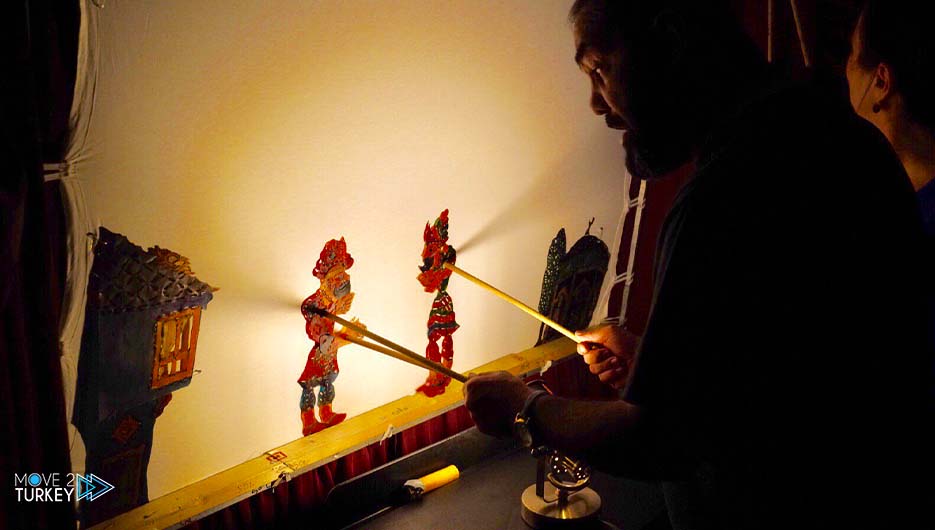 A team from Uludağ University in Bursa is presenting traditional Turkish "shadow puppets" or what is known as "Karakoz and Aywaz" for children affected by the earthquakes that struck the south of the country.
The team of the "Karakoz and Ivaz" Show Center at the aforementioned university recently set off by caravan from Bursa province to the areas affected by the earthquake.
The team travels between the affected areas and organizes "Karakouz and Aywaz" performances for children in tents in temporary shelter centers in the states of Gaziantep and Kahramanmaraş, as well as various recreational activities.
Academic Ibrahim Oztahtali, director of the center and member of the teaching staff at the Faculty of Fine Arts at Uludag University, pointed out that the earthquake disaster affected the children who were exposed to it.
Oztahtali explained that the team helps children overcome the effects of the disaster and put a smile on their faces through the performances and activities it offers.
On February 6, two violent earthquakes of magnitude 7.7 and 7.6 struck southern Turkey and northern Syria, followed by thousands of violent aftershocks, killing tens of thousands of people and causing massive material damage.