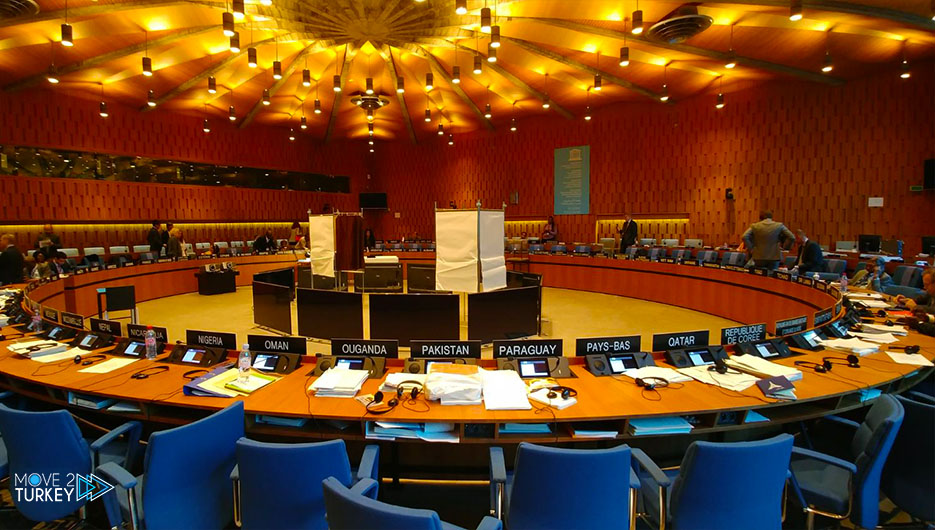 Turkey, which is currently a member of the UNESCO Executive Board, has been re-elected for the term 2021-2025.
The statement issued by the Ministry of Foreign Affairs stated that Turkey, which was a member of the UNESCO Executive Board in the period 2017-2021, was again elected for the term 2021-2025.
In the elections held today within the framework of the forty-first General Conference of UNESCO.
In the statement, it was stated that Turkey adopts goals such as UNESCO, and provides active support to the organization at all levels.
"(Turkey) will continue to contribute to the promotion of UNESCO's activities and values ​​as a member of the Executive Board."
He pointed out in the statement that Turkey's election to the UNESCO Executive Board for another term is the result of its active and successful performance in the previous period.
In addition to the contributions made to education, science, and cultural values ​​on a global scale, 158 UNESCO Member States voted for Turkey in the elections held.
The Executive Council is made up of 58 member states. The Council is elected for a term of 4 years and meets twice a year, discussing decision-making processes in relation to UNESCO.
Turkey was again included among 58 out of 195 member states participating in the decision-making mechanism.
Thus, Turkey continued to have the opportunity to closely observe and directly contribute to global education, science, and culture policies.
Deputy Foreign Minister Yavuz Selim Kiran followed up on the election results at UNESCO.