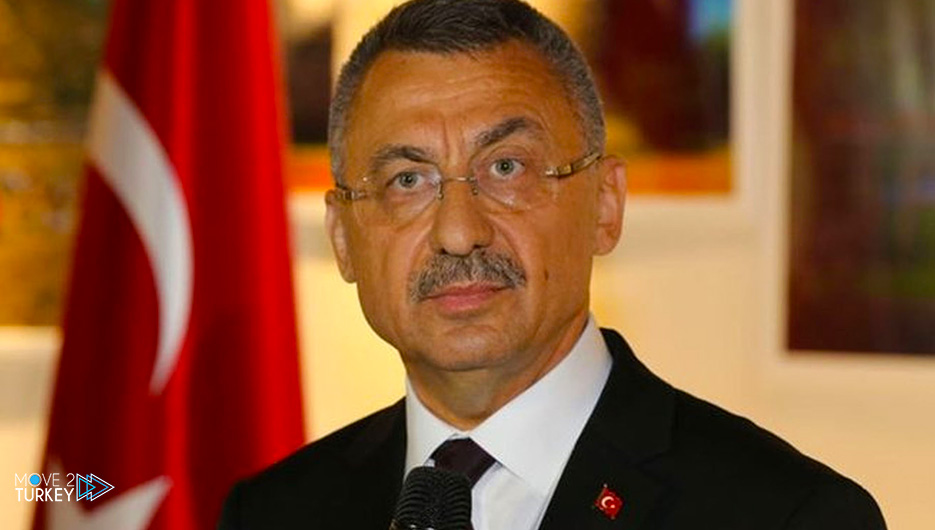 Turkish Vice President Fuad Oktay met Tuesday with Sudanese Deputy Minister of Economy and Finance Jibril Ibrahim in Istanbul.
This came on the sidelines of the 38th ministerial meeting of the Standing Committee for Economic and Commercial Cooperation of the Organization of Islamic Cooperation.
During the meeting, the necessity and importance of implementing a railway project linking all the OIC countries, especially the African countries, was emphasized.
It was also stressed the importance of African countries, led by Sudan, ensuring the security of food supplies and carrying out agricultural production on their own.
In this context, the two sides agreed to benefit from Turkey's technological infrastructure in the vast agricultural lands in Sudan.
The two sides also discussed means of cooperation in the military field and investment opportunities in this field.
Oktay also met with Gambian Vice President Badra Jove and discussed with him a number of files, including the possibility of cooperation in the defense and security fields and the support that Turkey can provide for agricultural production in the Gambia, especially rice.
He exchanged views with him on the forthcoming Organization of Islamic Cooperation summit next year in Gambia.
Oktay also met with the Minister of Economy and Energy of the Turkish Republic of Northern Cyprus, Olgun Amja Oglu, and the meeting took place behind closed doors.