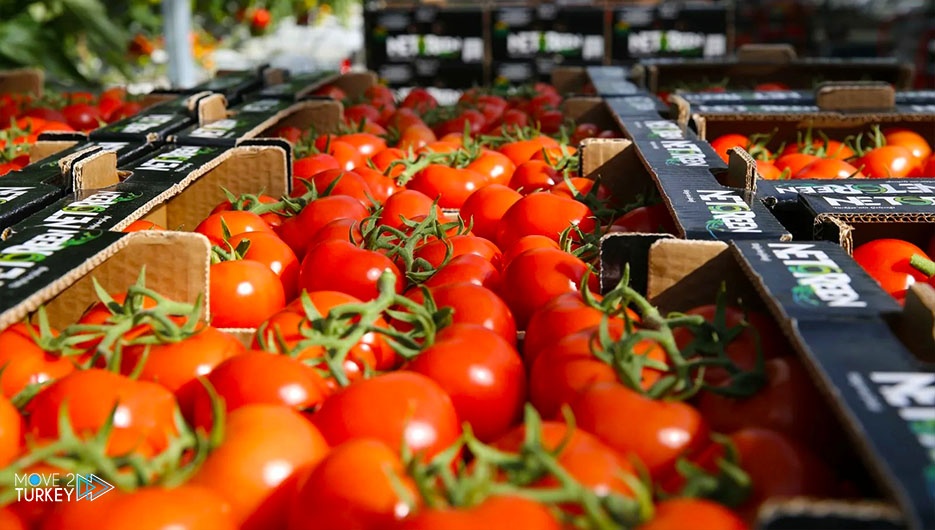 Tomato exports in the period from January to September increased by 17 percent compared to the same period in the previous year, amounting to 264 million and 771 thousand dollars.
According to the data of the Southeast Anatolian Exporters Union, Turkey got 313 million and 405 thousand dollars from its tomato exports to 51 countries last year.
Turkey, which exported 226 million and 87 thousand dollars worth of tomatoes, was sold from January to September last year.
In addition to 264 million and 771 thousand dollars of products to 53 countries in the same period this year.
Russia is one of the countries with the highest tomato exports, as Turkey sold tomatoes worth 47 million and 652 thousand dollars to Russia in the first nine months of this year.
It is followed by America with 46 million and 69 thousand dollars and Ukraine with 31 million and 101 thousand dollars.
Antalya was the city where most of the tomato exports were exported, amounting to 100 million 383 thousand dollars.
Followed by the city of Hatay with 49 million and 630 thousand dollars and Mersin with 19 million and 481,000 dollars.
Masloum Yanmaz, head of the Greenhouse Investors and Producers Association, said the continuous increase in tomato exports in 2021 makes producers happy.
Recalling that the increasing figure in the first six months of the year was 12 percent, Yanmaz noted that increasing this number to 17 percent is also important for the country's economy.
Yanmaz said they expect the numbers to rise even higher by the end of the year.
"Since the beginning of this year, our tomato exports have been going well, and I believe we will cross $300 million in total tomato exports by the end of the year.
After the tomato ban was imposed after the plane crisis with Russia, we diversified our exports to more European countries, and at the same time, we started to export more to the Middle East.
And we started a new trading network with our exports to Romania and Ukraine, which is reflected in the export figures.
Our main export product is the cluster tomatoes that we grow.
Consumers who are accustomed to the quality and taste of these tomatoes which are produced with good agricultural practices and natural environments with bee systems, there is an increased demand for these products.
There is also great interest in cluster tomatoes both in the domestic market and in the foreign market."
Yanmaz noted that the demand for tomatoes has led to an increase in prices, adding that new investments must be accelerated in order to control prices.