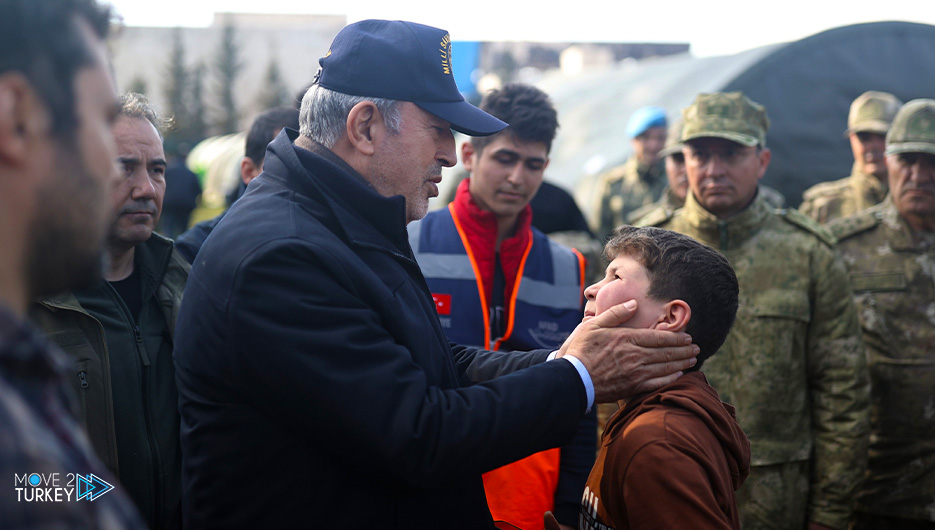 On Sunday, Turkish Defense Minister Hulusi Akar inspected the mobile field hospital built by the Turkish army in Kahramanmaraş, following the double earthquake that struck the south of the country at dawn on February 6.
Akar was accompanied on his inspection tour by the Chief of the General Staff of the Turkish Army, Yasar Guler.
Akar received information about the progress of the hospital's work from those in charge of its administration, and congratulated the medical staff for their efforts.
Akar said in a statement during the tour: "Our great pain, our army, stood by our people from the first moments of the earthquake to heal the wounds, and I am confident that we will overcome these difficulties."
Akar also thanked the Azerbaijani medical staff, who are participating with Turkish doctors in treating the injured as a result of the earthquake.
He said, "We are together in good times and bad. Long live the existing brotherhood between Turkey and Azerbaijan."