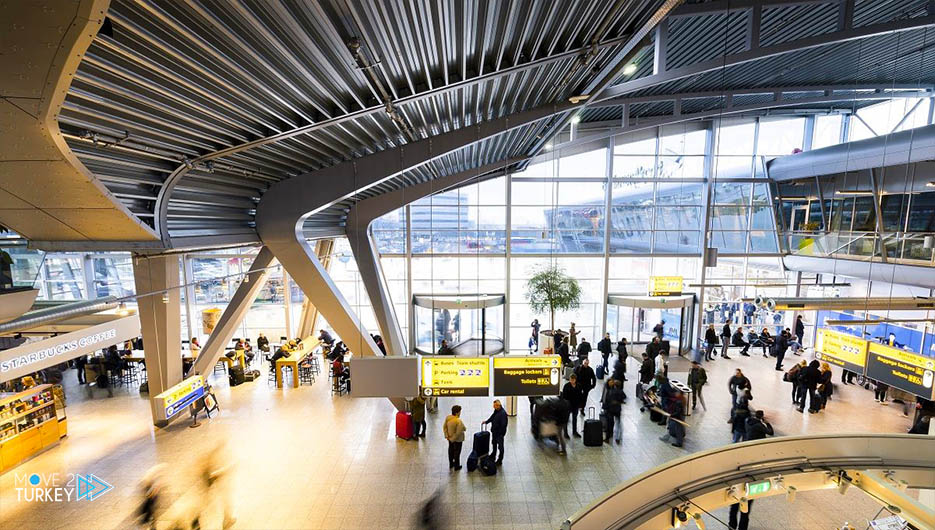 The Turkish Ministry of Interior has specified the procedures to be applied to citizens and foreigners coming to the country in light of the measures to prevent the Coronavirus.
On Friday, the ministry issued a circular signed by its minister, Suleyman Soylu, to the 81 provinces on "measures for entering the country."
The circular, effective as of Saturday, confirmed the continued suspension of direct flights from Brazil, South Africa, Nepal, and Sri Lanka to Turkey.
As part of efforts to prevent the transmission of new mutations of the Coronavirus to the country.
He added that travelers arriving from those countries to Turkey via third countries are obligated to show a virus-free examination during the last 72 hours while subjecting them to quarantine in designated places for a period of 14 days.
He explained that those coming from Bangladesh, India, and Pakistan are obliged to show a corona examination, while those coming directly from these countries are exempted from quarantine.
Provided they receive two doses of vaccines approved by the World Health Organization or Turkey (except for the Johnson & Johnson vaccine, one dose is sufficient).
He added that those coming from these countries who did not show a document that they had received two doses of approved vaccines will be required to quarantine them for a period of 14 days in their homes or in the places they specify.
Those coming from the United Kingdom, Iran, Egypt, and Singapore are also required to present a test free of Coronavirus issued within the last 72 hours.
The circular indicated that travelers from the rest of the countries are exempt from quarantine if they present a document proving that they have received two doses of approved vaccines and a virus-free examination.
Also, arrivals are obliged to take a test swab inside Turkey within 48 hours.
If they do not have a similar document issued by the country from which they came, or they do not show a document that they have received two doses of approved vaccines.
He indicated that children under 12 years of age are exempted from testing and receiving a certificate of receiving a vaccine against the virus.
The crews of aircraft, ships, and truck drivers are also exempted from showing the examination and from being quarantined in order to facilitate commercial operations.