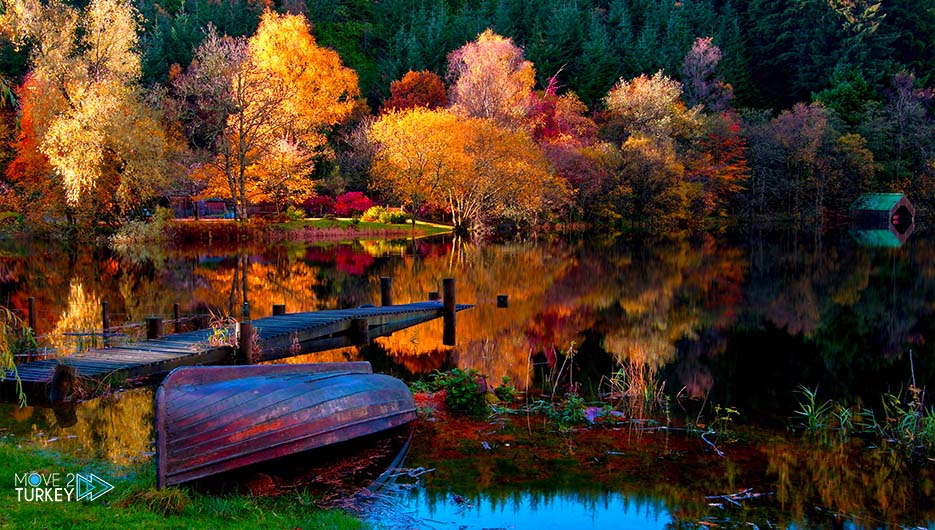 Autumn colors have enchanted the district of "Bazaar Yeri", which is known as the "Home of Ponds", as it embraces 8 pools in the northwestern state of Bilajk.
The district is located 30 km from the center of Bilajk, and is surrounded by dense forests with 8 pools that attract camping enthusiasts throughout the year.
The Bouzja Armoud pool is the first destination for those fleeing the stress of life and the noise of cities, and those looking for peace and quiet in the midst of nature.
During his speech, Bazaar Mayor Yeri Zakaria Tekin said that the district is a destination for tourists and nature lovers throughout the year.