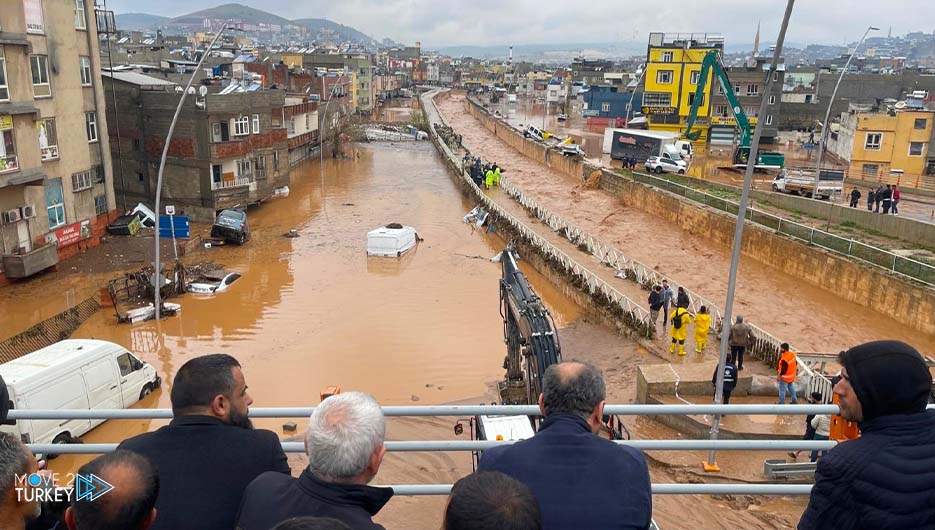 On Wednesday, nine people were killed as a result of floods that hit the state of Şanlıurfa, in southeastern Turkey.
As of yesterday, some streets and alleys were flooded due to the heavy rains that fell all over the city.
Firefighting teams in the "Wais al-Qarni" area were able to recover the bodies of 5 Syrians who were in the basement of a building.
The teams recovered the bodies of 4 other people this morning, bringing the number to 9.