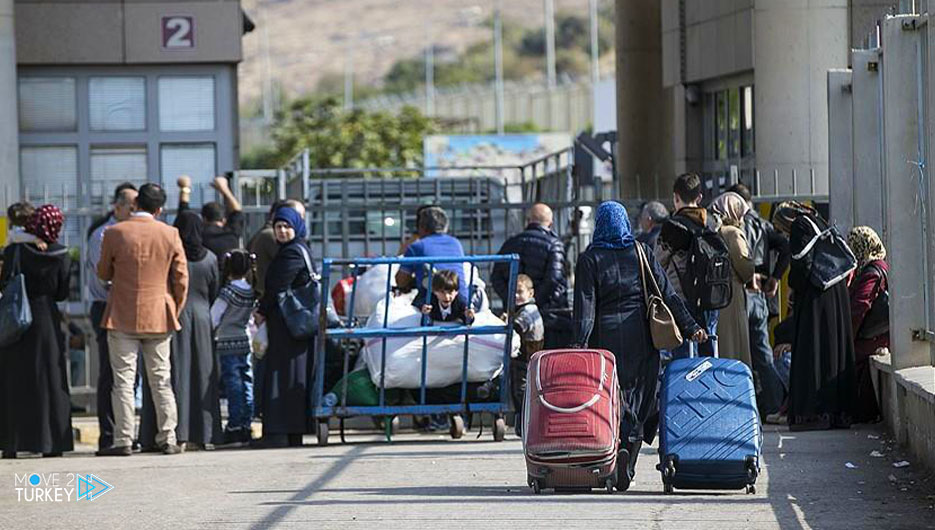 The head of the Migration Department of the Turkish Interior Ministry, Suvas Unlu, said on Saturday that his country has established with its own capabilities safe areas in northern Syria.
He pointed out that about 500,000 Syrians have returned to those areas of their own free will and voluntarily.
This came in a speech delivered by Unlu at the session "The Role of the International Community in Managing Refugee Flows: Syria and Beyond" at the Doha 2022 Forum.
And whether Turkey can prevent the refugee crisis by directly intervening in Syria before Russia intervenes in this country.
Unlu said that President Recep Tayyip Erdogan has always emphasized the need to establish safe zones in Syria.
He added that the world did not listen to President Erdogan's pleas at the time.
"Indeed, the European Union and Turkey would have supported the improvement of humanitarian conditions in the safe areas in northern Syria," he said.
This is in accordance with the March 18 agreement (on migration) between the two sides, but the European Union has not fulfilled this obligation."
Unlu continued, "But Turkey, with its own capabilities, has established these safe areas in northern Syria, and nearly 500,000 Syrians have voluntarily returned to these safe areas of their own free will."
On the refugee crisis in the world, Unlu stressed that "the roots of the problem must be looked at first, and international solidarity must be strengthened in order to reduce problems to a minimum."
He pointed out that developed countries follow policies of disavowal and throw the refugee crisis on the shoulders of developing and least developed countries adjacent to the areas of clashes.
With the purpose of keeping the flow of refugees away from its borders where security measures are taken.
He indicated that Turkey hosts 3.7 million Syrian refugees, in addition to 300,000 refugees from different countries of the world.
On Saturday, the 20th edition of the Doha Forum kicked off and will last for two days.
The Doha Forum was established in 2000 as a global dialogue platform that brings together opinion leaders and policy makers around the world to propose innovative and viable solutions.
It brings together policy makers, heads of government and states, representatives of the private sector, civil society and NGOs.