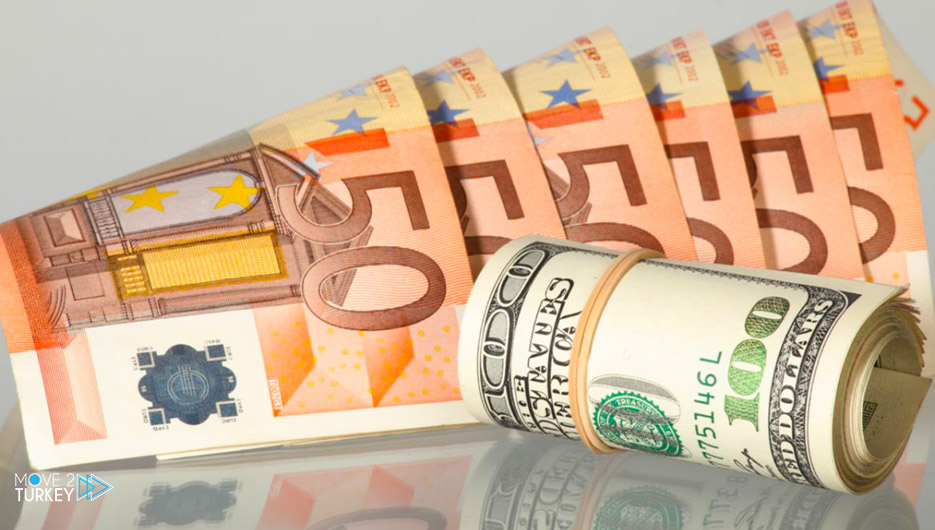 The exchange rate of the European euro fell against the US dollar in Tuesday's trading, to record 0.990 euros / dollar, the lowest level since December 2002.
According to the exchange rate data of the European Central Bank, the exchange rate fell from 0.998 against the dollar, recorded at the close of trading on Monday.
This comes as the countries of the region suffer from an escalating crisis in the natural gas needed to generate electricity, and the inability of most European Union countries to build safe energy stocks ahead of winter.
The Russian company, Gazprom, will close the "Nord Stream 1" pipeline, which supplies gas to Germany and other countries, at the end of this month, for a period of 3 days, in periodic maintenance work that will add more burdens to the European Union countries.
Meanwhile, the dollar index rose in today's trading to the level of 109.2, the highest in nearly 21 years, as the index broke the 2001 level last month.
Heat waves in Europe have already strained energy supplies and fears are growing that any disruption during the winter months could be disruptive to business.