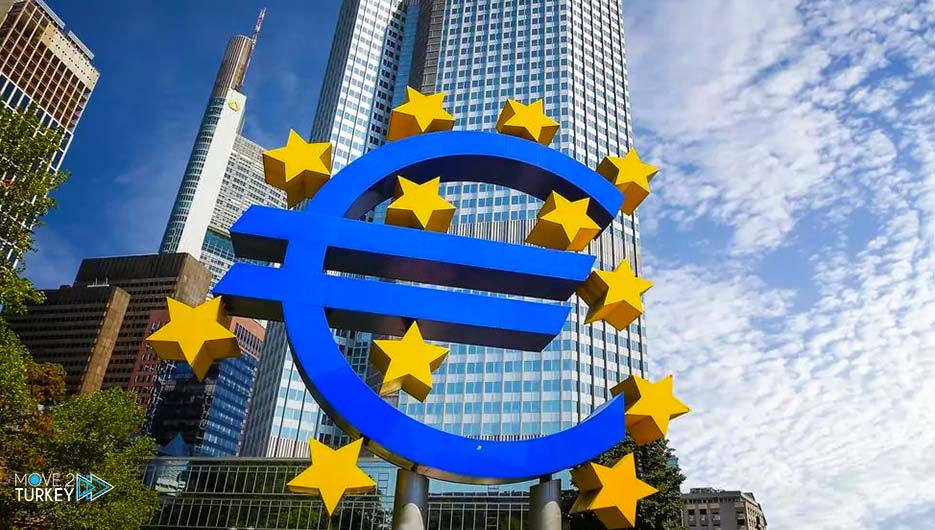 The European Central Bank announced Thursday that it will raise interest rates by 50 basis points, the sixth consecutive increase since last year.
The European Central Bank said in a statement that it raised interest rates from 3 to 3.5 percent, and "it is expected that inflation rates in the bloc will remain high and for a long time."
The increase in interest rates comes in line with the expectations of the European Central Bank, which is looking for a timely return of inflation to the 2% medium-term target.
The ECB noted that the high uncertainty reinforces the importance of a data-driven approach to the Governing Council's interest rate decisions.
And he added, "The interest rate increases will be determined by evaluating inflation expectations in light of the incoming economic and financial data, the dynamics of core inflation, and the strength of the monetary policy transmission."
The interest rate increase is the sixth in a row, after the European Central Bank increased it by varying rates in July, September, October, December 2022 and February 2023.
According to the statement, the banking sector in the euro area is resilient, with strong capital and liquidity positions.
He added, "The ECB's policy toolkit is fully equipped to provide liquidity support to the eurozone financial system if needed and to maintain a smooth transition of monetary policy.
Central banks around the world resorted to raising interest rates in an attempt to curb inflation, which reached the highest level in decades due to the economic repercussions of the Russian-Ukrainian war.