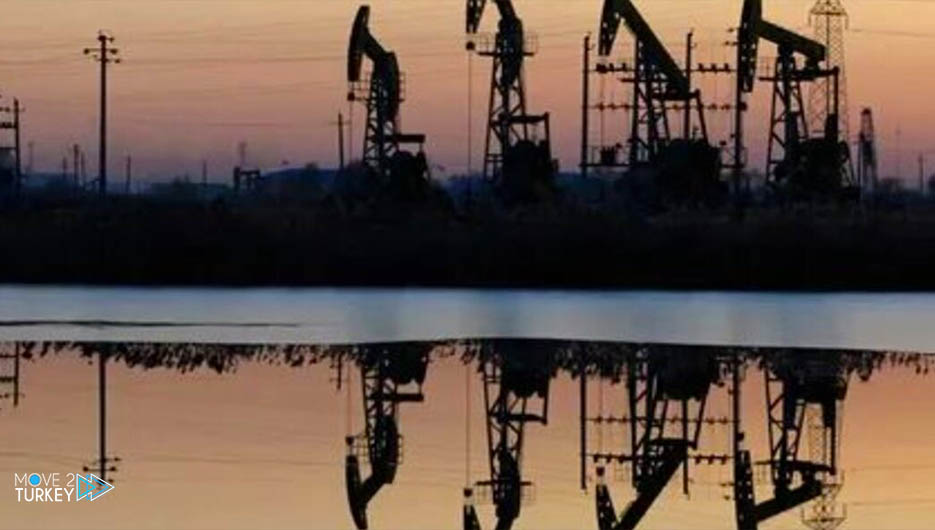 Brent oil was traded at $79.58 a barrel in international markets.
Where the price of a barrel of Brent oil, which rose to $79.90 yesterday, was completed today at $78.72.
A barrel of Brent oil was also traded with an increase of 1.09 percent compared to the closing time at 10:09 today.
In the same minutes, West Texas Intermediate (WTI) crude oil found buyers at $76.30 a barrel.
Prices continue to rise amid concerns that supply will not be able to meet demand, despite the improvement in demand expectations with the easing of restrictions imposed by the outbreak of the Coronavirus.
The price of Brent oil, which has risen rapidly after the record rise in natural gas prices in Europe, continues to grow.
As well as the difficulties faced by oil-producing countries in increasing production for technical reasons.
And also for the decline in the production of the United States of America after the hurricanes at the highest levels in the past three years, while maintaining its upward trend.
International banking and financial services firm Goldman Sachs raised its forecast for oil prices for this year by $10 to $90 a barrel.
In the mentioned review, the faster-than-expected recovery in fuel demand, as well as the contraction in global supply with the decline in US crude oil inventories, played an important role.
Experts point out that prices will maintain their upward trend in the short term with the impact of the winter season.
And it is expected that the increase in natural gas prices will continue to support prices by stimulating the use of oil as an alternative.
Remember that technically, the $79.92 to $80.30 range in Brent oil can be viewed as resistance and the $79.54 to $79.16 range as support.