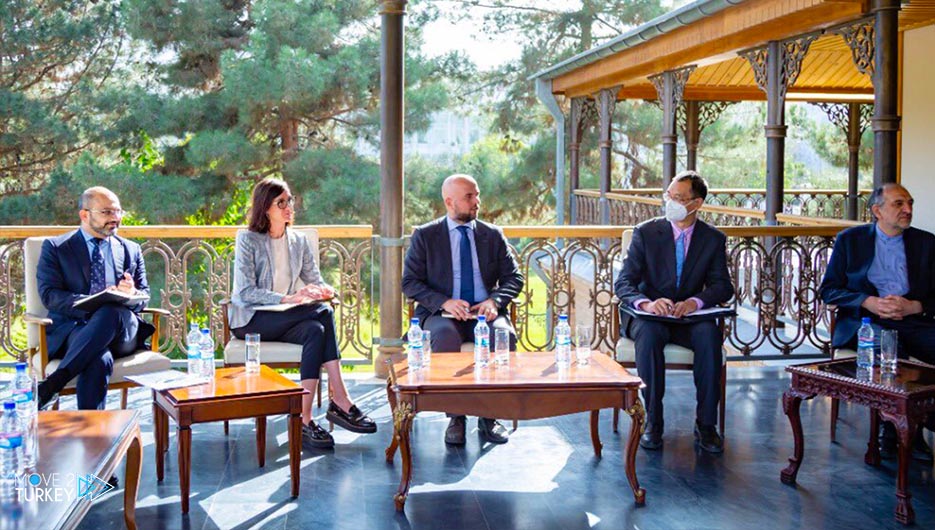 The ambassadors of 10 countries to Ankara arrived at the Turkish Foreign Ministry on Tuesday after being summoned over a statement about the alleged "Osman Kavala" who is imprisoned on charges of involvement in the failed coup attempt in 2016.
Turkish Deputy Foreign Minister Faruk Kaymakci is scheduled to meet the ambassadors of the United States, Germany, Denmark, Finland, France, the Netherlands, Sweden, Canada, Norway, and New Zealand.
It is expected that Kaymakci, who is also the head of European Union affairs, will express during the meeting Ankara's annoyance and displeasure over the aforementioned countries' statement on the Kavala trial case.
On Monday, the Turkish Foreign Ministry announced that it had summoned the ambassadors of 10 countries, after publishing a statement on social media.
In it, it claimed that the ongoing case against "Kavala" casts a shadow over democracy and the rule of law in Turkey, and called for his release.
On July 15, 2016, Turkey witnessed a failed coup attempt carried out by limited elements of the army affiliated with the "FETO" terrorist organization.
The attempt was met with massive popular protests in most Turkish cities and states, forcing the putschists to withdraw their military vehicles from the cities, and their plan was thwarted.