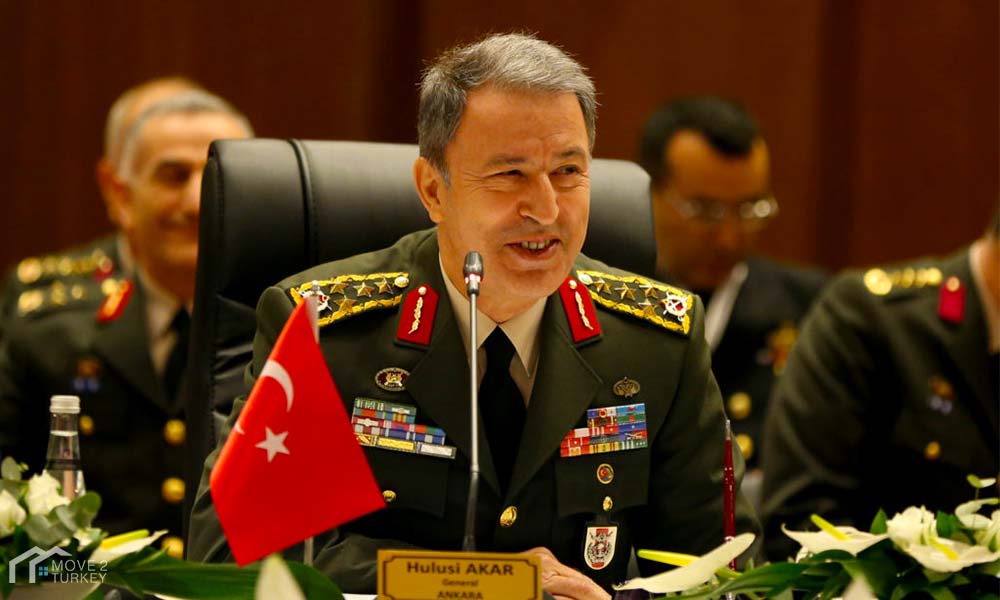 Turkish Defense Minister Hulusi Akar confirmed today, Thursday, that the Operation Spring Shield in the Syrian Idlib governorate will start from where it left off, in case the Syrian regime and its supporters violate the ceasefire agreement and resume their attacks.

"We will resume our operations from where they stopped in the event that the ceasefire truce in Idlib fails and the Syrian regime resumes its attacks," Akar told reporters in this regard.

The Turkish minister added, "Our presence is still in Idlib, with all our elements, and our units maintain their positions there, and our withdrawal is not possible."

Regarding the fight against the PKK terrorist organization and its related organizations, Akar said: "Our air force, in coordination with Turkish intelligence, neutralized in the security operation 5 terrorists from the leaders of the Ka Ki Ka organization, one of them is a lady."

And as for the epidemic of the Coronavirus, he said: "We have taken measures to prevent the Coronavirus in our headquarters and units, and we have imposed restrictions on the travel of delegations abroad and their international meetings.