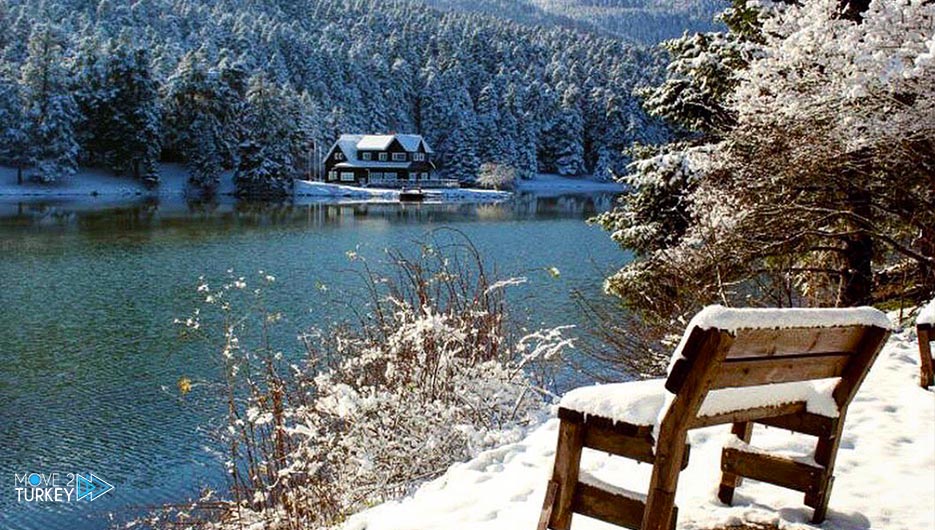 Abant, Golcuk and YediGülar nature reserves and KartalKaya Ski Center in Bolu state, northern Turkey, have turned white after heavy snow fell, which they recently visited.
It was said that snow began to fall heavily on the city on Tuesday/Wednesday night, and it will continue intermittently until today.
The reserves and the center were decorated with a white robe after the snow fell that covered the perimeter of Abant Lake.
The thickness of the snow in the reserves reached 8 cm and in "Kartal Gaya" 10 cm.
Visitors to the reserves and the center were keen to take pictures with the charming snow views.
Bolu, in northern Turkey, is known locally as the "Heart of Nature", with about 200 lakes, ponds, gardens and nature reserves, the most famous of which are Golcuk and Abant.
Bolu also houses the YediGülar National Park, which is one of the most favorite spots for nature lovers in all seasons of the year.