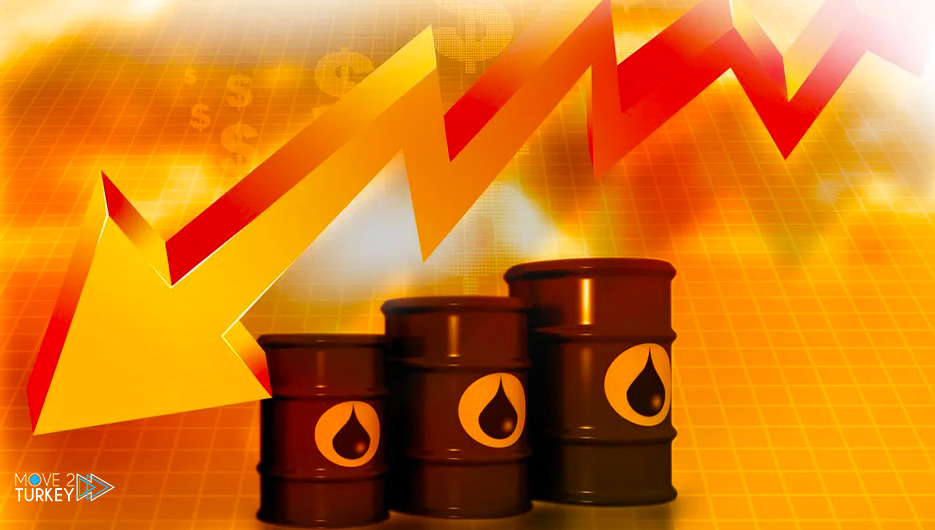 Crude oil prices are witnessing relative stability on Friday, ending a volatile week that was attracted by supportive factors, most notably the decline in the dollar, the easing of Corona restrictions in China, and other discouraging ones, most notably the expansion of expectations of an imminent global recession.
By 8:30 (GMT), the benchmark Brent crude contracts for July delivery were traded at 111.7 dollars a barrel, down slightly by 34 cents, or by 0.3 percent.
US West Texas Intermediate crude contracts for July delivery also fell slightly by 47 cents, or 0.43 percent, to $ 109.42 a barrel.
Brent crude is set to record a weekly gain of about one percent, while US crude is set to record weekly losses of about one percent.
Over the week, oil prices witnessed sharp fluctuations, as they faced pressure from widening fears that an inflationary wave, the fastest in 40 years, fueled by the war in Ukraine, would lead to a global economic stagnation, which means a drop in demand for crude.
However, oil was supported during the week by the dollar's drop from its highest level in 20 years, which made the purchase of crude less expensive for holders of other currencies.
Prices were also supported by the continued easing of restrictions related to the Corona virus, China, the second largest consumer of crude in the world.