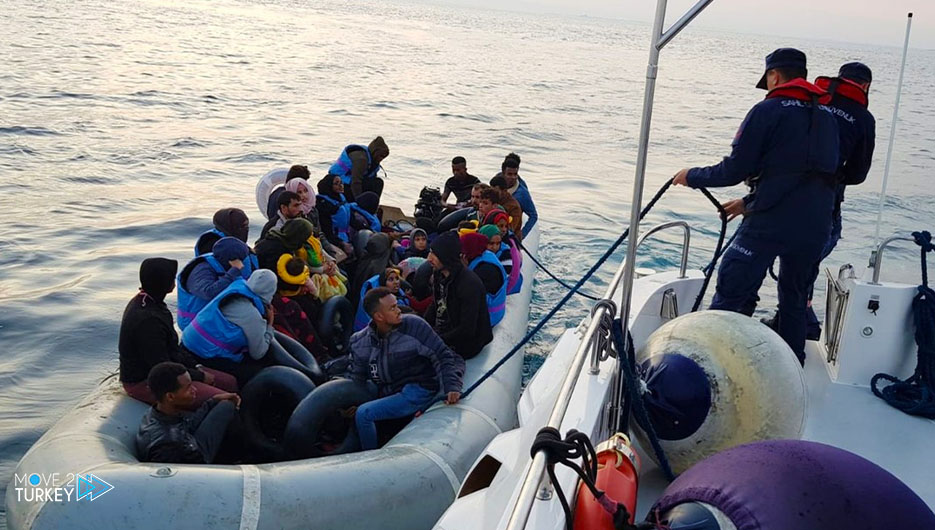 Turkish Coast Guard crews seized and rescued 122 irregular migrants off the coast of Izmir state, in the west of the country.
The Coast Guard Command stated in a statement on Saturday that its teams had received information indicating that a group of immigrants was on a rubber boat off the coast of Qaraburun in Izmir.
The statement indicated that the teams went to the area and rescued 40 migrants, and it was found that the Greek Coast Guard pushed them into Turkish waters.
In a separate incident, the Turkish Coast Guard teams seized 82 irregular migrants who were on a rubber boat and another sailboat off the region of Cesme in the state and transported them to land.
The teams referred the migrants to the Izmir Immigration Directorate.