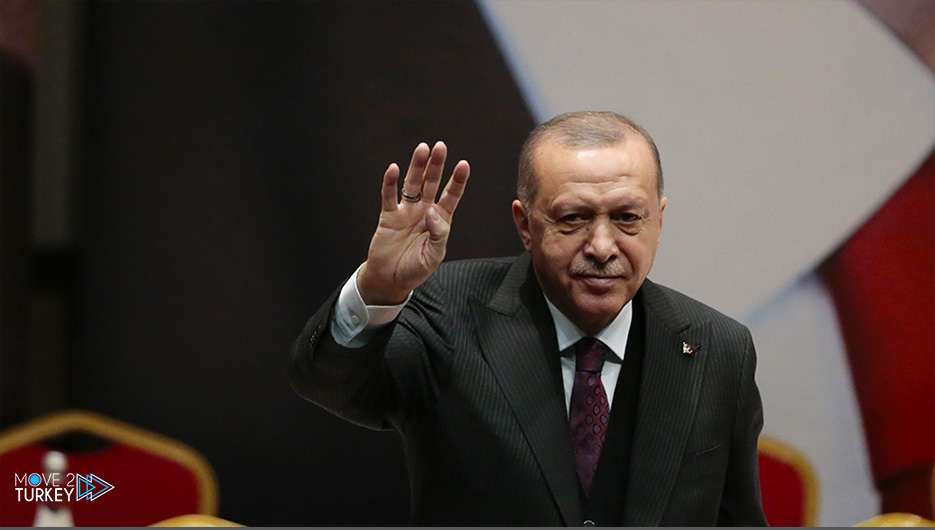 President Erdogan said: "Europe, where 35 million Muslims live, is becoming an open prison for our brothers and sisters"
President Erdogan also spoke at the conclusion of the beautiful reading competition for the Holy Qur'an organized by TRT for the fifth time this year.
Excerpts from President Erdoan's statement:
I congratulate all the brothers and sisters who participated in the competition, and as you know, the blessed month of Ramadan that we are in is also the month of the Qur'an.
Due to the coronavirus epidemic, we are witnessing Ramadan a bit bitter due to the measures that have been taken this year.
And we had Ramadan, when we made our taraweeh at home, and we were unable to visit each other.
The TRT competition that I organized for the fifth time this year took on a completely different meaning, I congratulate you for the programs that protect our values.
This beautiful competition is followed by the admiration of people of all ages and from all walks of life. I congratulate TRT management for placing their signature within the framework of programs that protect our quality and our original national and ethical values, and we wish them all the best.
"Europe turns into an open prison for Muslims"
The coronavirus pandemic has also reminded us of the ways to successfully pass the world test, and in the process, we have seen once again the importance of sharing, compassion and brotherhood.
We have all seen the justification for our call, "The world is greater than 5" that we have been calling for for years under the leadership of the United Nations.
Those who don't ignore human rights don't even care about billions of people getting vaccinated.
Racism, discrimination and anti-immigration are just a few of these social ills, among them the "Islamophobia" virus, which is no less dangerous than the Coronavirus.
Europe, where 35 million Muslims live, including 6 million Turks, is gradually becoming an open prison for our brothers and sisters.
In many western countries, the Muslim is sufficient to eat the other name.
By the time we arrived, the situation had become alarming, and had turned into a serious security threat to Muslims living in Europe.
(French Extremism Bill) Its enactment will be the guillotine for French democracy.