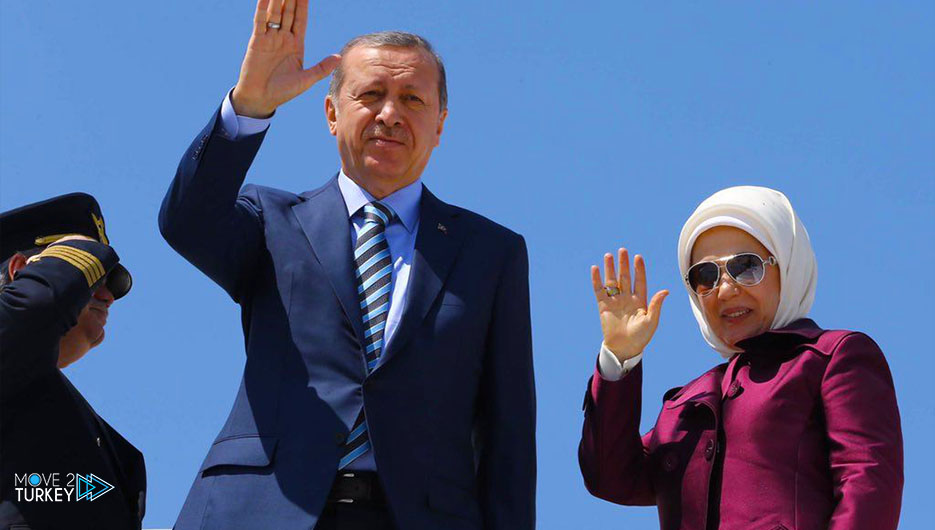 On Friday, Turkish President Recep Tayyip Erdogan arrived in Bosnia and Herzegovina for an official visit during which he will meet with members of the Presidential Council.
He was received at Sarajevo International Airport by Bosnian Security Minister Selmo Cikotić, Sarajevo Mayor Benjamina Karic, and Turkish Ambassador Sadiq Babur Gergin.
Erdogan is accompanied on his visit by his wife, Emine Erdogan, the Minister of Culture and Tourism, Mehmet Nuri Ersoy, and the Minister of Commerce, Mehmet Muş.
In addition to the head of the presidential communications department, Fahrettin Altun, and the presidential spokesman, Ibrahim Jalan.
Erdogan intends to visit the tomb of the first president of Bosnia, Alija Izetbegović, and inaugurate the "Bash Çarşi" mosque, which the Turkish General Directorate of Endowments has undertaken to restore.
During the visit, he will also meet with the President of the Presidential Council of Bosnia, Zeljko Komšić, and members of the Council, Šfik Jafarovic and Milorad Dodik, and a joint press conference will be held afterward.