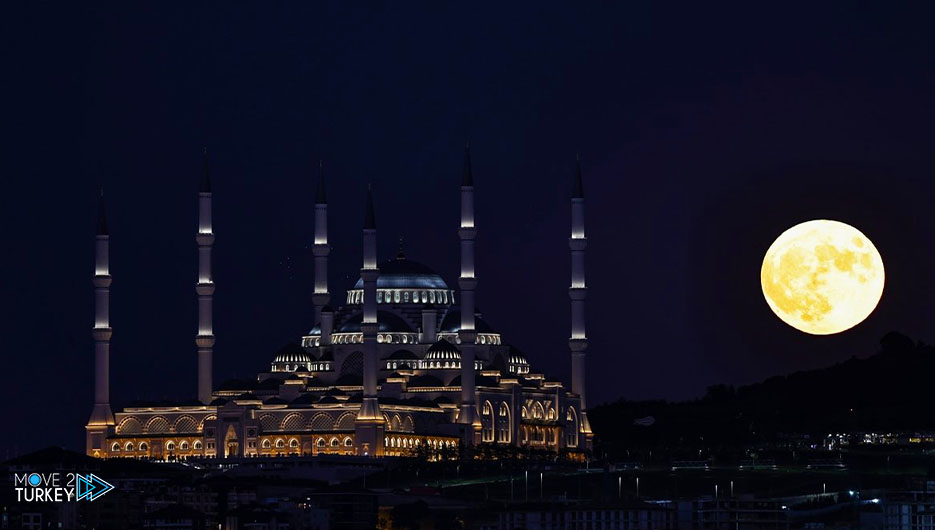 Photography enthusiasts in Istanbul raced to take pictures of the full moon (full moon) over the city's most prominent historical and religious landmarks.
The phenomenon of the full moon formed a painting alongside the landmarks of Istanbul, especially before sunrise on Thursday.
In this context, photography enthusiasts took distinctive pictures of the full moon from several points in the city.
Where scenes appeared more like a painting that combines the full moon, the Hagia Sophia Mosque, and the Bosphorus bridges.