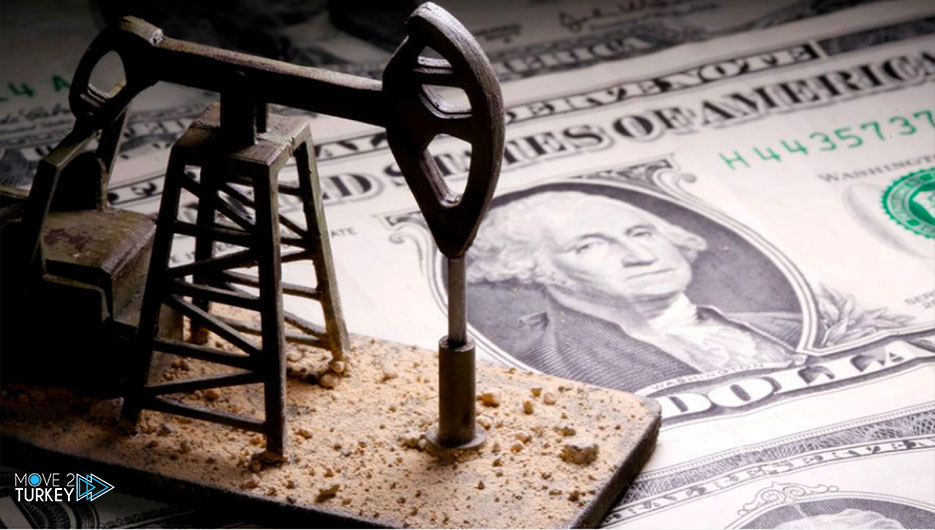 Crude oil prices continued to rise, recording limited gains on Friday, after strong gains of more than 2 percent in the previous session.
Taking advantage of the dollar's decline and the suspension of US oil supplies due to Hurricane Ida.
And by 9:53 (GMT), Brent crude contracts for November delivery rose 41 cents, or 0.56 percent, to trade at $73.44 a barrel.
US West Texas Intermediate crude contracts for October delivery rose 17 cents, or 0.24 percent, to $70.16 a barrel.
Oil prices benefit from the dollar's decline, as it reduces the cost of trading crude contracts for holders of other currencies.
On Friday, the dollar index, which measures the performance of the US currency against a basket of six major rival currencies, settled at 92.2 points, after losing about 0.3 percent over the week.
Crude prices are heading for a weekly gain of about 2.5 percent.
Crude prices are receiving support from the continued suspension of US supplies of about 1.7 million barrels per day, which constitutes 17 percent of crude production in the country.
As a result of the damage to oil facilities in the Gulf of Mexico from Hurricane Ida, which hit the southern coasts of the United States earlier this week.
But the selling of oil contracts in an effort by dealers to rebuild their financial positions in anticipation of the US jobs data limited the crude's gains.
The US Department of Labor will release later on Friday the US non-farm payrolls data for the month of August.
The US jobs report is widely awaited by the markets.
It gives indications about the directions of the Federal Reserve (the US central bank) regarding the monetary policy for the next stage.