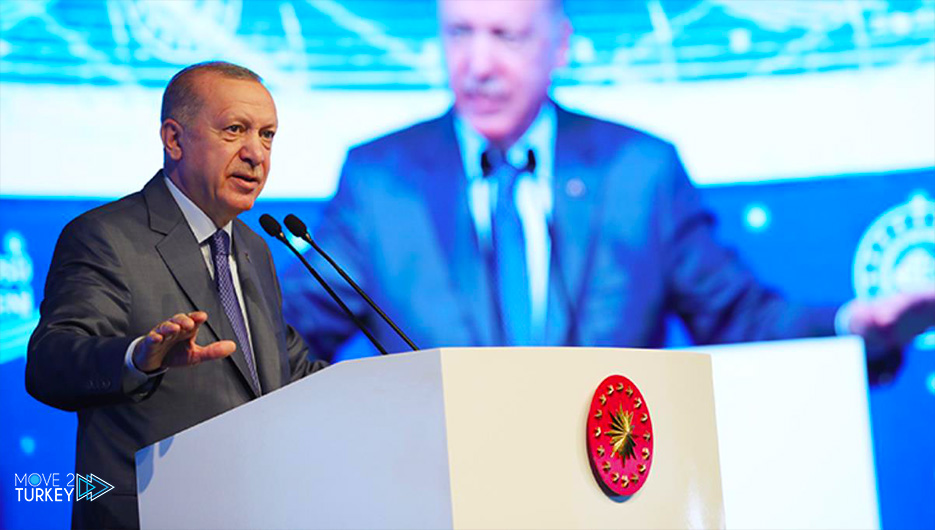 President Recep Tayyip Erdogan said: "Today we have opened a new page in the history of development in Turkey, we have laid the foundation for the Saz Canal project that he is managing in Istanbul with a bridge project."
In a post on his social media account, President Erdogan stated that they will continue their struggle to bring business to the country and the nation.
Erdogan noted that the Istanbul Canal project was shared with the public on April 27, 2011.
He said: "51 scientists from 11 different universities worked, a total of 204 experts and 3,500 people from 35 different countries participated in the modeling studies.
More than 17 thousand meters were drilled in 304 different places, and 248 geophysical surveys were carried out.
According to scientific studies, the most reasonable and effective line out of 5 different alternatives has been determined.
It will be located within the borders of Kucukcekmece, Avcilar, Basaksehir, and Arnavutkoy, and will be 45 kilometers long, 275 meters wide, and 20.75 meters deep. "Six bridges will be built over Istanbul Canal," he added.
President Erdogan said: We are opening a new page in the history of development in Turkey.
Erdogan also noted that the main extension of the Kanal Istanbul Sazlıdere Bridge on the Başakşehir – Bahcesehir – Hadiköy highway is 440 meters.
With a total length of 1,618 meters and a platform width of 46 meters, Erdogan said the towers, which are 196 meters high, were designed with "diamond engineering."
President Erdoğan noted that with the completion of the Basaksehir-Bahaşehir-Hademeky section, carbon emissions will be reduced by 32,126 tons.
A total of 717.2 million liras will be saved annually, 641.7 million liras of time, and 75.5 million liras of fuel oil.