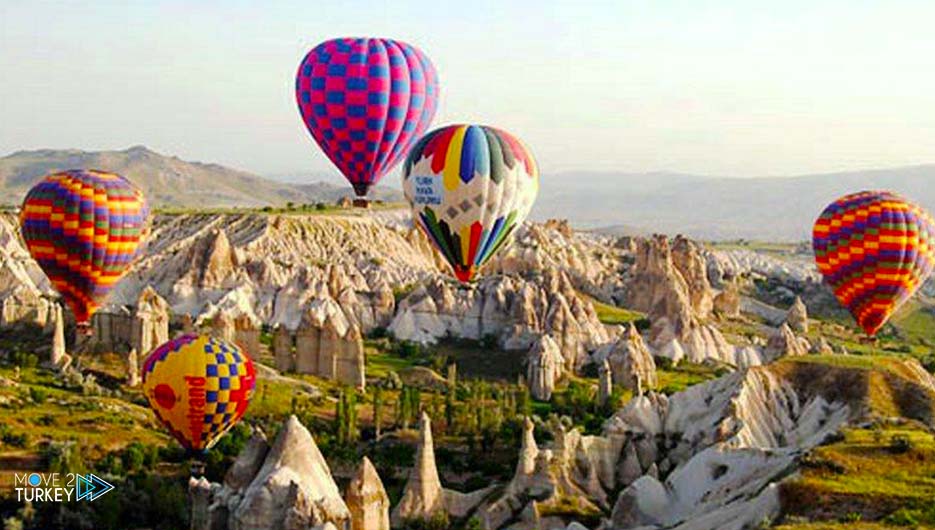 The Turkish Ministry of Culture and Tourism announced that about one million and 50 thousand people visited the Cultural Road Festival in the historic Cappadocia region between August 5-13.
The ministry said in a statement published on Monday that the festival witnessed more than 300 artistic and cultural activities.
The statement stated that the ministry will continue to organize cultural road festivals in the state of Trabzon between August 19-27, and then in the state of Erzurum, without specifying the date.
The Cappadocia region, which was classified by the United Nations Educational, Scientific and Cultural Organization "UNESCO" among the World Heritage Sites, is distinguished by its picturesque nature and ancient history.
Cappadocia is full of houses and churches that ancient peoples carved into the rock and remained a witness to the civilization of their time.
The balloons that fly every morning over Cappadocia provide an opportunity to enjoy watching these sights from the air as the sun rises, and the number of balloon passengers is constantly increasing.