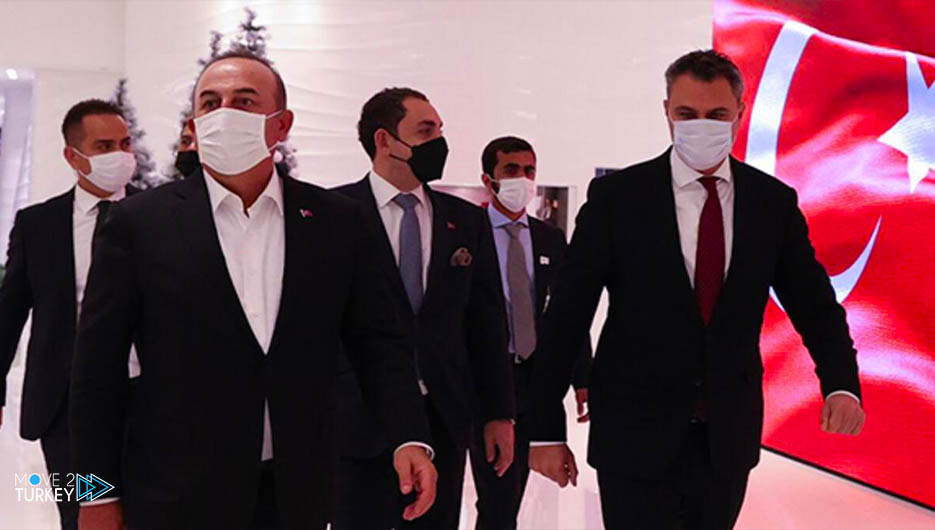 Turkish Foreign Minister Mevlut Çavuşoğlu toured "Expo 2020 Dubai" on the sidelines of his official visit to the UAE.
After arriving at the exhibition, Çavuşoğlu headed to the Turkish stands.
During his visit to the exhibition, the Turkish minister exchanged conversations with the visitors coming there.
Çavuşoğlu also visited the platforms of Azerbaijan, Uzbekistan, and the UAE at the same exhibition.
The World Expo was launched in early October and will continue until March 31, as the UAE expects nearly 25 million tourists to visit the country during the exhibition period.
Çavuşoğlu is visiting the UAE in response to the invitation of Foreign Minister Sheikh Abdullah bin Zayed Al Nahyan.