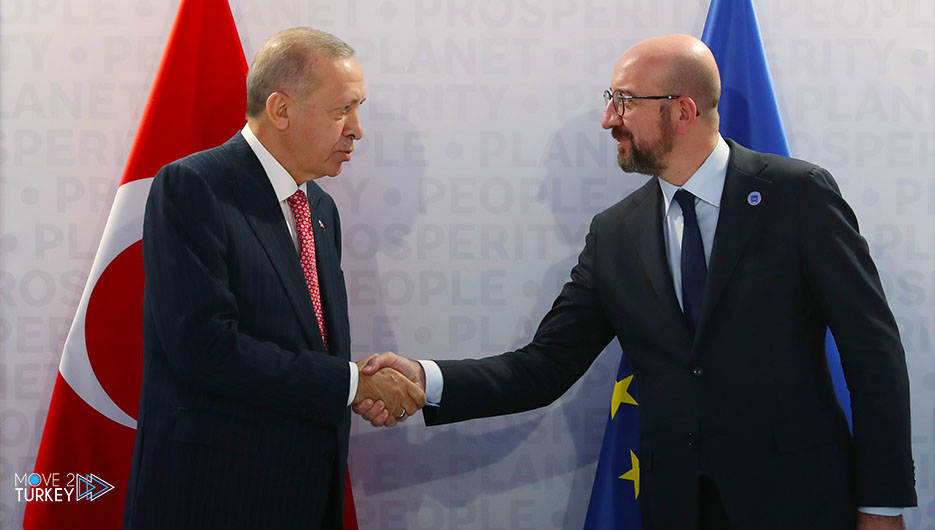 European Council President Charles Michel said that he and Turkish President Recep Tayyip Erdogan discussed relations between the two sides, as well as other regional issues, during their meeting in Rome.
In a tweet on his Twitter account on Sunday, Michel said that he discussed with Erdogan the relations between Turkey and the European Union.
In addition to other regional issues, foremost of which are the developments in Libya and Afghanistan.
The European official stressed the importance of dialogue for regional stability and security.
Earlier on Sunday, the Turkish president met European Council President Charles Michel in the Italian capital, Rome, on the sidelines of the G20 Leaders Summit.
The 40-minute meeting was attended by Foreign Minister Mevlüt Çavuşoğlu and Presidential Spokesman Ibrahim Kalin.