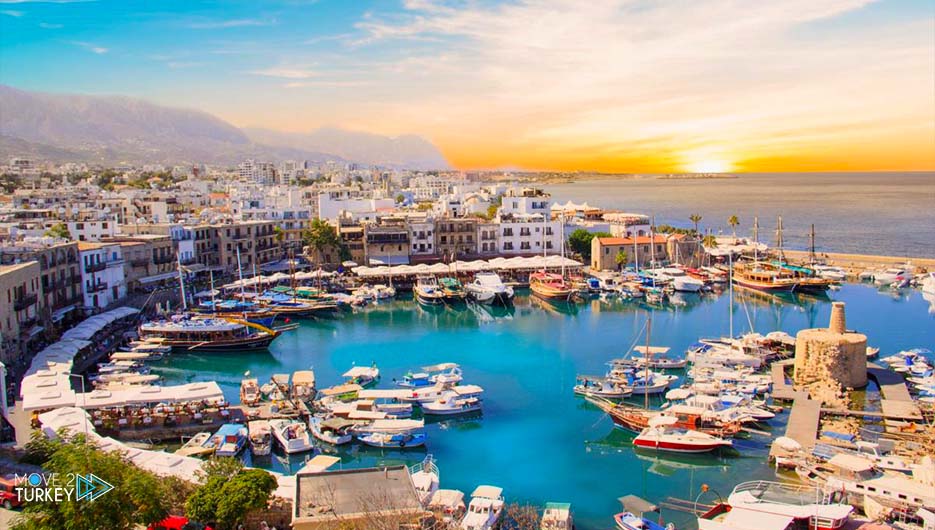 Northern Cyprus is the third largest island in the Mediterranean, the country is under Turkish rule and is located in the northern part of the island of Cyprus.
Nicosia is the capital of North Cyprus and is located in the center of the island, immigration to Northern Cyprus is a good choice if you have a job close to tourism or financial work, as people trading in currencies generally achieve high growth in this country.
The culture of Turkish Cyprus
Family is considered so valuable in North Cyprus that people try to spend the weekend with their family.
The people of Northern Cyprus have great respect for their grandparents and very much care about the elderly in this country.
If you are invited to a house in Turkish Cyprus, it is good to bring sweets with you as a gift, if you take another gift, your gifts will not open immediately, and this is in the culture of the people of this country.
Keep in mind that people in North Cyprus always wear clean white clothes, and the handshake is an important part of the country's culture as they try to shake hands when entering and leaving the house.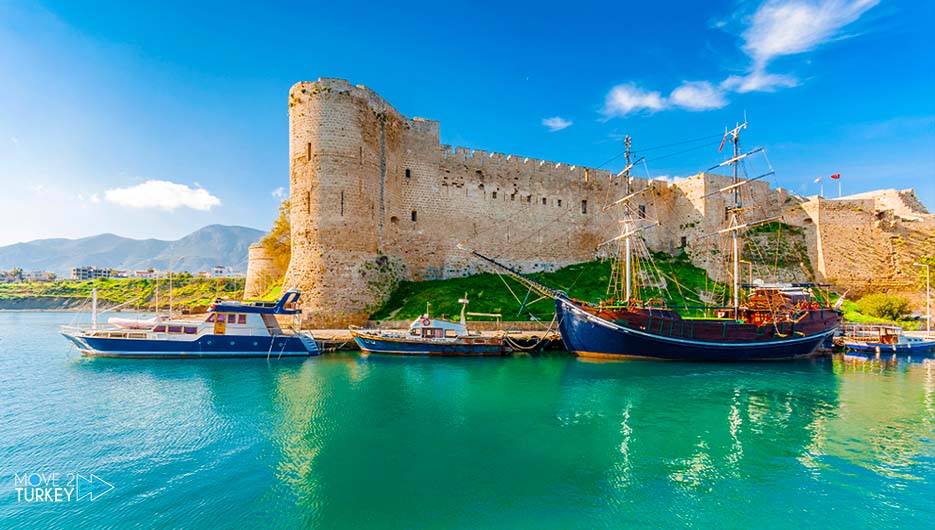 The economy of Northern Cyprus
The economy of Turkish Cyprus is based on a free market system, the main exports in this country include agricultural products, wheat, barley, potatoes and citrus fruits that have had a great impact on the economy of North Cyprus.
The country also ranks well in tobacco and industrial products, as well as clothing and handicrafts.
The main imports in North Cyprus also include food and oil as well as chemical products, note that North Cyprus does not have mines, so it needs these imports.
Tourism is also a very important source of income in Northern Cyprus, bear in mind that immigrants to North Cyprus can make a good profit from working with tourism.
The average annual per capita income per household in North Cyprus has been set at approximately 40,000 lira annually.
In the past ten years, the country witnessed a major economic crisis, so that the unemployment rate increased, but in recent years we have witnessed economic growth in the country, until it was able to invest in the fields of international electrical engineering and information and communication technology.
Weather in Turkish Cyprus
The country enjoys a Mediterranean climate, its summers are dry and long, and its winters are somewhat mild.
December and January are the coldest months, as the temperature reaches 18 degrees Celsius in the morning and falls more in the evening.
In February, March, April and May temperatures tend to moderate, and the weather becomes pleasant and warmer, while in June, July, August and September the city witnesses a great rise in temperatures, reaching 29 degrees Celsius.
Medical insurance for people who live in Turkish Cyprus
If you entered North Cyprus on a tourist visa, you must use the travel insurance required to be purchased, as this insurance covers a small amount and is intended for cases where any problem occurs.
People living in North Cyprus should qualify for health insurance, your government will not insure you, and you have to use this insurance yourself.
Keep in mind that health insurance coverage in North Cyprus for students is determined by the university that 60% of the cost has to be paid by the university and 40% by the student himself.
People who live in North Cyprus can choose one of the insurance policies in this country, if you think you have a disease and will soon need surgery, you should choose the insurance policy related to this option, and there are many different options.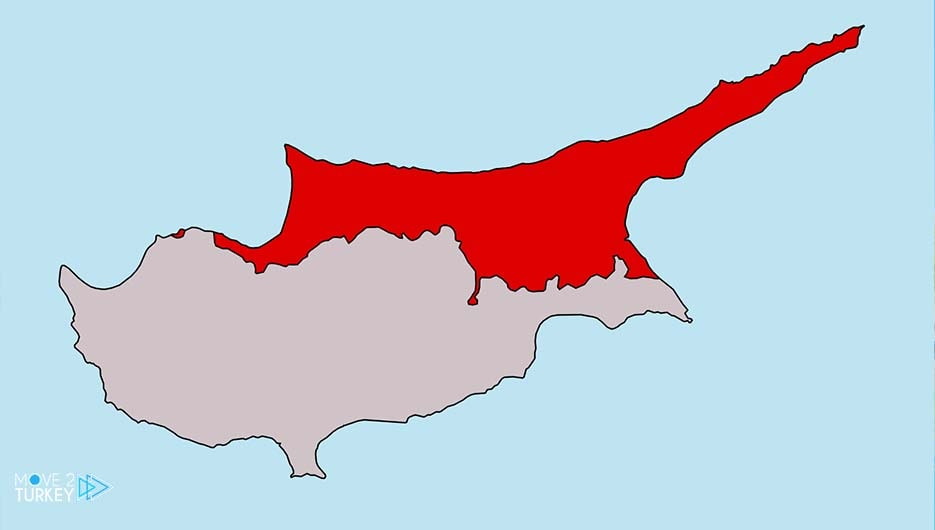 Urban transport and its costs in Turkish Cyprus
In North Cyprus, keep in mind that you will not find many metro stations, as people in this country use buses more often, and people can use public transport cards, this card is provided weekly, monthly or annually, and annual card prices are often cheaper than weekly.
The price of petrol in Turkish Cyprus is high, so it will be expensive to use taxis, and taxis in this country are tariffed based on the time allocated per kilometer.
Bear in mind that North Cyprus has generally achieved good rankings in various fields, but its transportation systems are still less technologically advanced.
Renting a home in North Cyprus
Keep in mind the fact that your monthly income is very important, if you have a good income, you can convince the owner of the house, for example a person must pay the rent for 3 months in advance.
Renting a house in Nicosia, Turkish Cyprus, is not an easy task and requires a lot of money, as renting a house in the capital of North Cyprus is significantly more than renting a house on the outskirts of the city.
Entertainment in Turkish Cyprus
Kyrenia is one of the most exciting parts. This city contains very wonderful castles, special for young people.
If you choose Northern Cyprus to visit, look for restaurants in this section and you will be surprised with its varied and delicious flavors.
Kyrenia Castle located next to Kyrenia Port, the special architecture and the unique combination that can be seen in this castle is definitely amazing.
Turtle Beach is a very wonderful beach in Turkish Cyprus, which is dedicated to turtles, and upon entering this beach, you will encounter a huge amount of turtles, it will be a unique experience without a doubt!
The Pelabis Church is a beautiful church dating back to the thirteenth century and is considered one of the best tourist and historical destinations in the country, located in one of the quietest parts of Northern Cyprus, it is located between the mountains of Guerna, minutes away from the capital, Nicosia.
St. Hilarion Castle is a very attractive historical part, the castle is located on a mountain where you can see all over the city from the top, bear in mind that you will find narrow and winding stairs on your way to the top.
Working conditions in North Cyprus
North Cyprus is generally one of the most productive countries in the world, and those in business can earn a good income, as Cyprus in general has a large port that has achieved excellent growth and great prosperity in trade.
Another thriving field in North Cyprus is accounting, it is one of the most sought-after jobs in North Cyprus throughout the year, marketing and business programs can also be on the list of lucrative jobs.
The interesting thing about working in North Cyprus is that advertising in this country is hugely lucrative, so if you have studied graphic arts or have experience with Digital Marketing and advertising, you will quickly enter the job market in North Cyprus.
The minimum wage in North Cyprus in 2020 is around 2057 Turkish liras, and an experienced person's salary can reach 2,365 liras.
Students in North Cyprus are not allowed to work full-time, but in return they can work part-time, and their salaries range from 1100 to 1500 liras, depending on the time of work.
Security in Turkish Cyprus
The security systems in this country are improving day by day, so it can be easily concluded that North Cyprus is a very safe place to live in.
The state has the best safety systems for children so that children can enter the field of education without any risks.
Women in no way feel insecure in this country and can work comfortably.
Theft in North Cyprus has decreased a lot in recent years, but in general it is good to be attentive.
The security rating of Northern Cyprus is increasing day by day as it is a good choice for life.
In this country, homeless women can seek help from the government, and children receiving poor care also grow up under government supervision.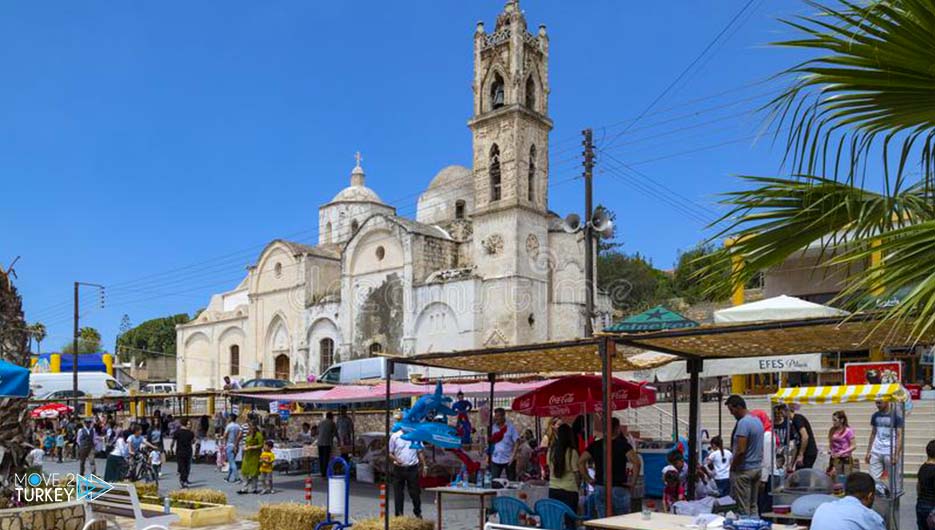 Buying real estate in Turkish Cyprus
To buy a property in North Cyprus, keep in mind that to pay the price of a property in North Cyprus in general, you can pay 30% as a down payment, then the rest of the amount will be paid in three installments as agreed with the seller.
People can also use bank loans, as some banks in this country help foreigners with loans and they will need guarantors.
Buying a property in Turkish Cyprus does not require a lot of money and house prices will be lower at certain times, but buying a home in Nicosia, the capital of North Cyprus, requires more.
Banking and Financial Services in Turkish Cyprus
Banking services in North Cyprus have grown very well and the banking crisis in North Cyprus is no longer apparent.
In general, the deposit space for each bank differs from other banks, so you should choose a bank that is compatible with your circumstances.
Just as for people living in North Cyprus who want to start an important business, there are loans from private banks that can be very helpful in starting a business for financial growth.
Keep in mind that banking services in North Cyprus are increasing day by day, and state banks also lend to people to buy cars.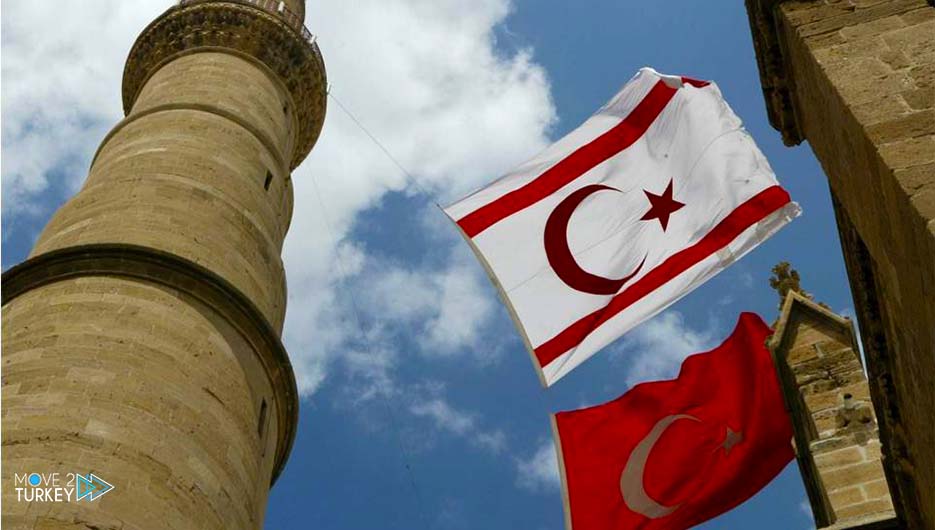 Religion in Turkish Cyprus
In North Cyprus 99% of the population is Muslim, other religions include Orthodox Christianity, Armenians and Catholics, some people in this country wear traditional religious clothing and others do not.
Sports in North Cyprus
North Cyprus residents are interested in diving, as it is located on an island, diving is an important part of its sport, and in 2015 the diving field for the people of Turkish Cyprus witnessed a great growth all around the world.
The people of Northern Cyprus have also made good progress in the field of sailing, it is one of the most popular sports among women, and they even managed to score well on the racetracks.
Equestrianism is another very popular sport in North Cyprus, where the country's residents were able to win first place in the world in the equestrian field in 2020, as young people in North Cyprus make progress in the equestrian field under the supervision of the best coaches.
Cyprus Turkish Turkish Cuisine
In Turkish Cyprus, you will find many varied dishes. The cuisine in Turkish Cyprus is Mediterranean cuisine, and it is similar in some characteristics to the cuisine of Italy, the Balkan countries, Turkey and the Levant.
It uses many vegetables, olive oil, grains, fish, white and red meat such as lamb, poultry, rabbits, etc.
There are important contents that include olives, cheese, eggplant, zucchini, herbs, bread and yogurt, while the most common grains are barley.
One of the most famous dishes is halloumi, which is one of the most delicious dishes in North Cyprus. This food is a type of white cheese that has a slightly salty taste.
There is also Akmak Kadayev, a very delicious dessert in North Cyprus made from special flour, this dessert is served with coffee.
Kultiko is one of the best dishes in North Cyprus and has Greek roots, it is one of the most famous dishes in North Cyprus and is made from lamb and french fries are placed next to it.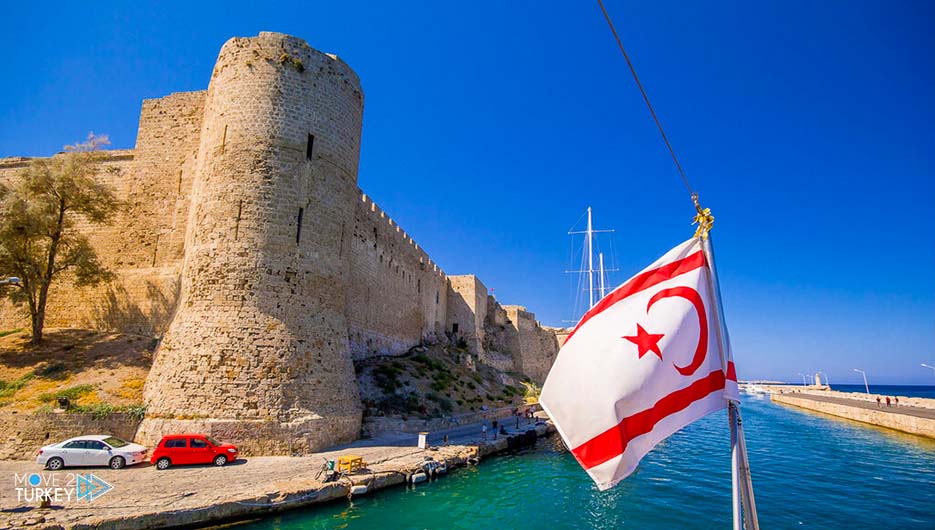 Myths in Northern Cyprus
North Cyprus residents do not offer pasta and noodles to pregnant women, and the main reason is still unknown, but they believe that pasta reduces a child's beauty..
A girl who has just married does not have to wear dark clothes, wearing dark clothes means bad luck.
Babies should sleep with their mother for the first three years, which is very important, and if you don't, the baby will be anxious for the rest of his life.
Customs unloved to do in Turkish Cyprus
In North Cyprus, it is not pleasant to talk to someone with their ears while you are surrounded by so many people, as it is considered disrespectful to them.
People in North Cyprus do not laugh out loud when eating.
In North Cyprus, people should respect traffic rules.
Respecting the elderly is part of the law and there is a possibility of expulsion if this is not observed.
In North Cyprus in general there are a number of very important health laws.