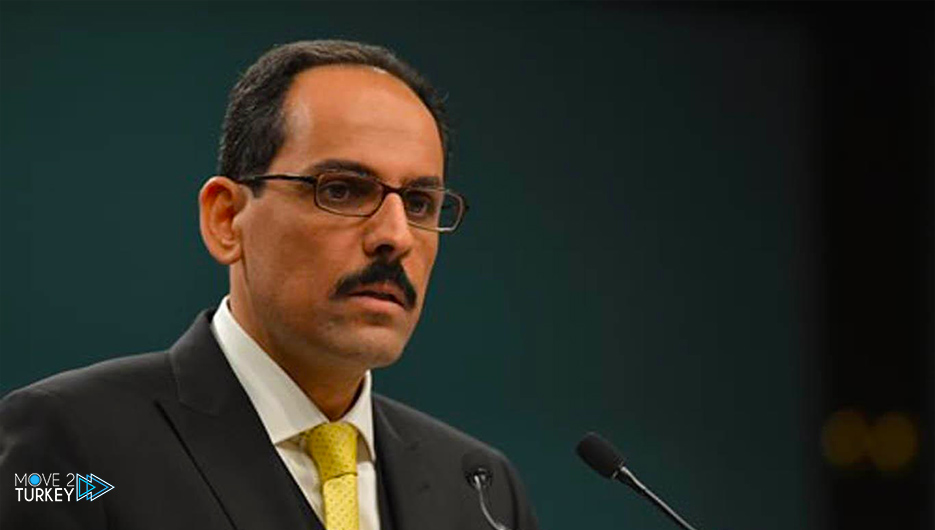 Turkish presidential spokesman Ibrahim Kalin said that his country continues its path with determination and enjoys today a solid structure.
This came in a speech Kalin gave on Saturday during an event organized by the Umraniye District Municipality in the northwestern state of Istanbul.
Kalin pointed out that when the state's structure is strong and its cultural roots are solid, the various turmoil and some of the crises it faces in the transitional periods are not insurmountable.
He continued, "The structure of the Turkish Republic is solid today as well, and the turmoil and crises that we face from time to time are not insurmountable crises."
"Of course, these are disorders that can be overcome with a strong will with the right management," he added.
He explained that when a country begins to rise collectively and to take resolute steps in many areas starting with the economy.
Even in the defense industries, education and culture, foreign policy, and security, it is natural to encounter such obstacles.
And he added: "Turkey continues to move forward resolutely on its paths like a big dolphin tree with strong roots and an open horizon."
He pointed out that when taking into account the transformation that the world is witnessing at the present time, the importance and position of Turkey will be better understood.