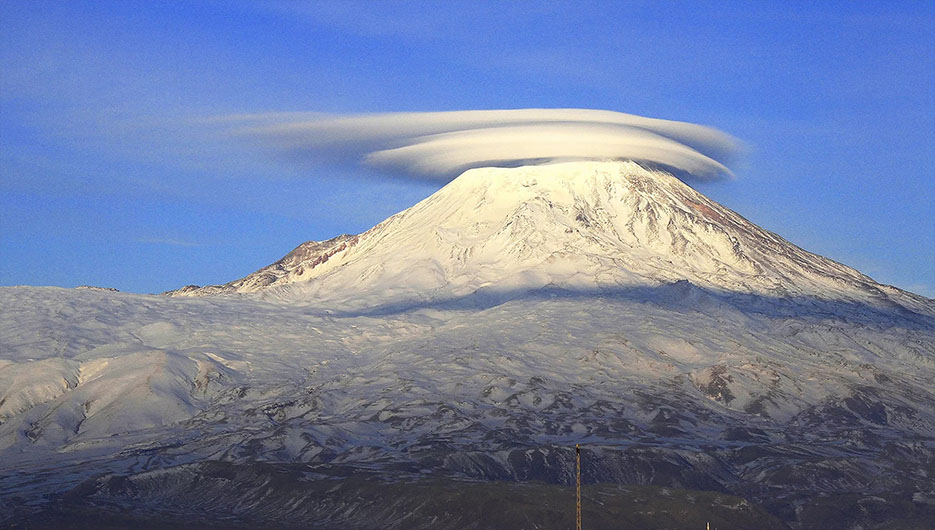 The first snowdrops fell on Mount Ağrı, the highest peak in Turkey, as a warning of the arrival of winter.
On Saturday, it was said that the mountain, which is 5,137 meters above sea level, was covered in a white suit, starting from a height of 3,500 meters and reaching the summit.
With the snow falling on the top of the mountain known in the region as the "harbinger of winter", breathtaking views were formed.
The location of Mount Ağrı is of great importance, as it is the first place on which the sun rises in Turkey, as it is located in the far east of the country.