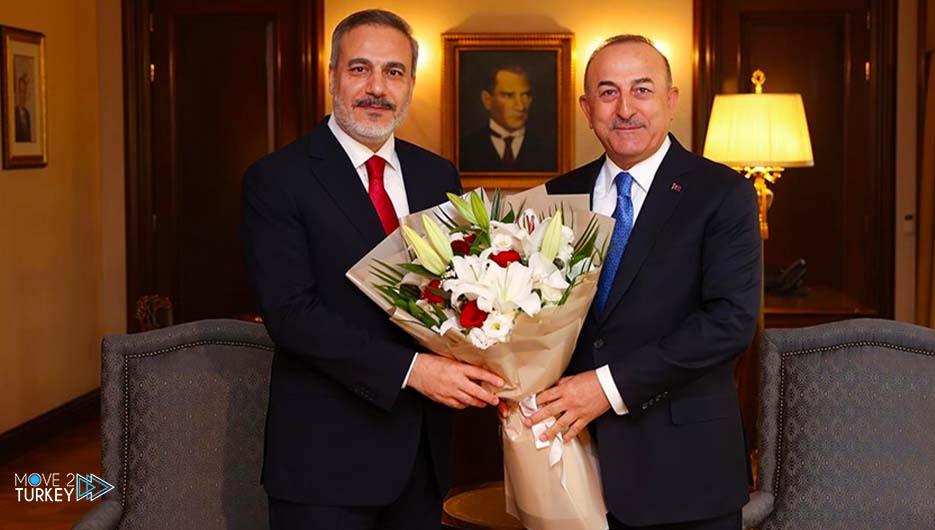 On Monday, the Turkish Ministry of Foreign Affairs witnessed in the capital, Ankara, the ceremony of handing over the duties of the former minister, Mevlüt Çavuşoğlu, to his successor, Hakan Fidan.
In his speech, Fidan expressed his thanks to Turkish President Recep Tayyip Erdogan for the confidence and appreciation he granted in appointing him Minister of Foreign Affairs after heading the Intelligence Service.
He added, "After I spent 13 years in the intelligence service, which necessitated assuming great responsibilities, I thank His Excellency the President for his confidence in me and appointing me as Minister of Foreign Affairs, which also requires the same amount of responsibility."
He stressed that he will continue to advance his vision of a national foreign policy that is based on the sovereignty of the will of the Turkish people and the independence of the state from all spheres of influence.
He also thanked his former counterpart, saying: "Minister Çavuşoğlu is a statesman and politician, and most of all, he has unique and high merits in terms of humanity and friendship."