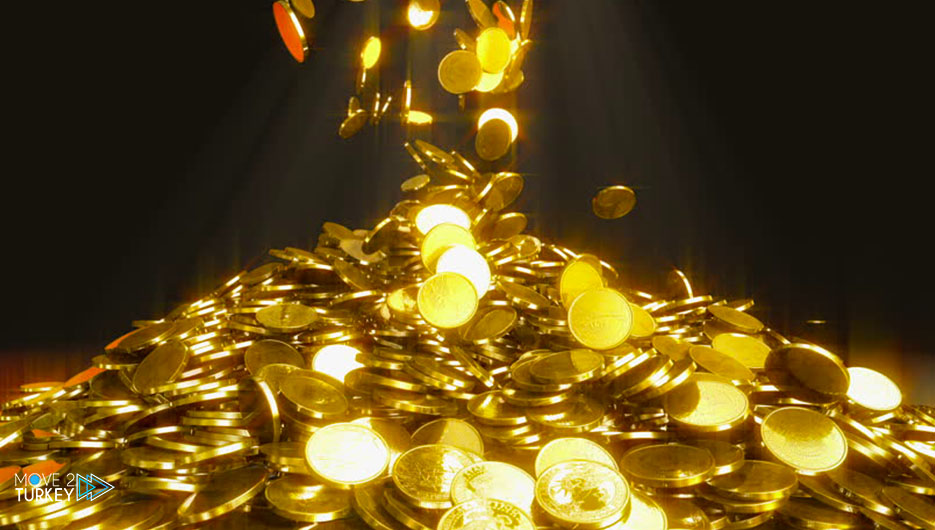 Gold prices fell as the US dollar rose on Friday, but it is heading for weekly gains as investors seek safe havens.
This is due to the escalation of the crisis in Ukraine and the acceleration of inflationary pressures around the world.
And by 9:12 (GMT), the yellow metal was trading in spot transactions at 1973.55 dollars an ounce, down 4.69 dollars, or 0.24 percent.
And US gold futures fell $12.4, or 0.61 percent, to $192.55 an ounce.
But the precious metal is heading to record a weekly gain of about 1.5 percent in both spot and futures transactions.
Gold is used as a safe haven in crises, especially in light of the ambiguity of the situation on the Russian-Ukrainian front, and the yellow metal is used as a hedge against inflation.
And last week, reports from various countries, especially major economies, showed that inflation rates had accelerated to record levels in four decades.
The most prominent of them was the rise in the consumer price index in the United States last March to 8.5 percent on an annual basis from 7.9 percent in February.
On Friday, gold prices received pressure from the rise of the US dollar, with the successive statements of officials in the Federal Reserve (the US central bank) regarding accelerating the pace of raising interest rates to curb inflation.
On Tuesday, Federal Reserve Board member Lyle Brainard said the US central bank:
"It is still going through a series of interest rate increases, as well as trying to shrink its balance sheet."
Analysts widely expect the US Central Bank to raise interest rates 8 times during 2022 and 2023, by a quarter of a percentage point to half a point each time.
And last February, the US Federal Reserve raised key interest rates by a quarter of a percentage point for the first time since 2018, bringing its range 0.25-0.5%, up from the 0-0.25% range.