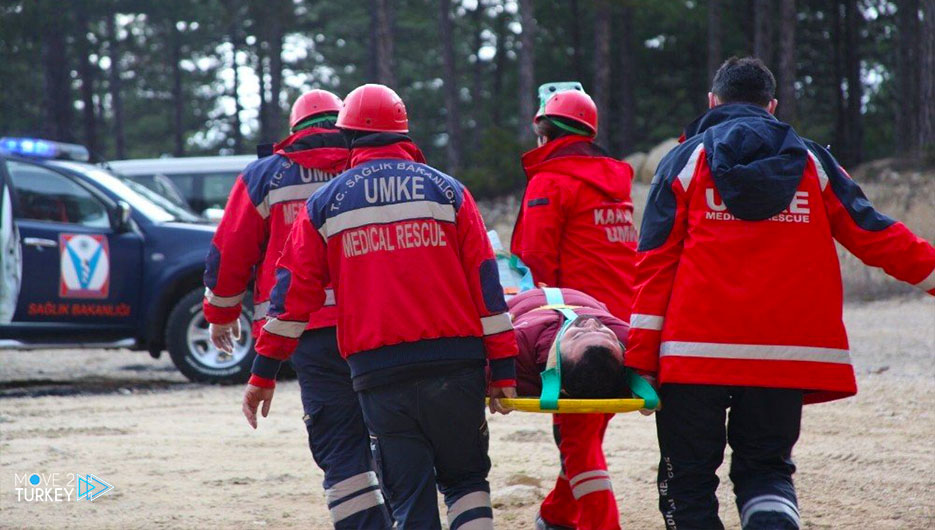 The UMKE Zone 9 training camp was held in the Abana district of Kastamonu, and various scenarios were successfully implemented by the teams.
The UMKE Training and Practice Camp was also held in the Hacı Veli Rocks area of ​​Kastamonu.
In the exercise that was conducted, 140 UMKE personnel from Ankara, Kastamonu, Kankiri, Corum, Yozgat, Kırkali and Kerşehir were side by side.
And this is with the command of the TGSG 96 İnebolu boats and the command of the Western Black Sea Coast Guard Group.
In addition to the DEJAK-3 team, Kastamonu, Gendarmerie Searching and Gendarmerie Searching.
The rescue team, the fire department of the Abana municipality, and the Red Crescent team of Kastamonu participated in the operation.
Various scenarios have been implemented successfully
In the exercise, according to the scenario, the information of the person trapped in a car falling from the rocks reached 112 emergency call centers.
The teams directed to the area reached the car with the help of ropes and rescued the injured from his location.
Later, when it was reported that a house had been destroyed and people trapped inside, the teams pulled the wounded from under the rubble.
And the person who got trapped next to the chemical, biological, radiological, and nuclear (CBRN) tank was also intervened by UMKE personnel in special suits.
The wounded were transported by helicopter
During the exercise, teams who were notified of a broken leg of a person as a result of a work accident in a fishing boat requested the assistance of the Coast Guard Command's helicopter to rescue the injured.
The casualty, who was placed on a stretcher, which was extended with a rope, was taken from the helicopter with the help of the rope.
The teams that also intervened in the sinking accident completed the exercises successfully.