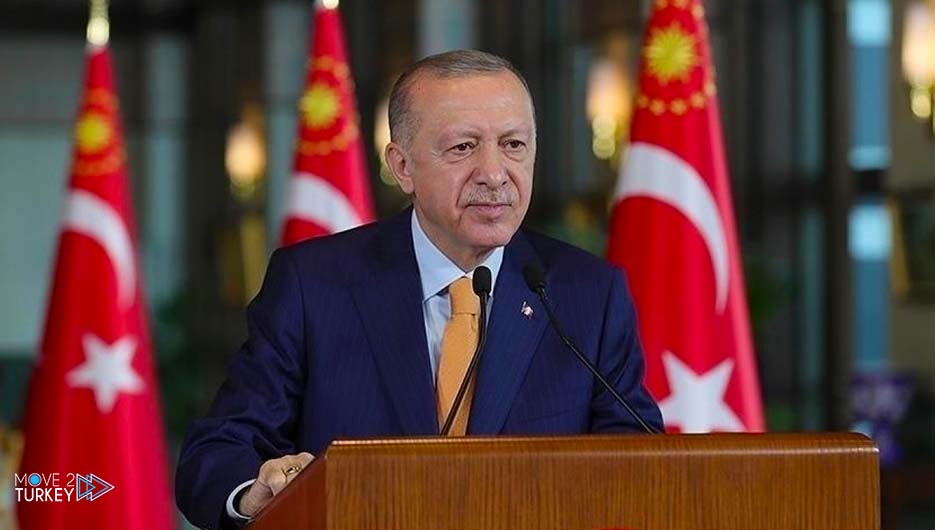 Turkish President Recep Tayyip Erdogan announced that his government plans to construct 183,000 apartments and 15,000 rural homes in Hatay, which was affected by the earthquake.
This came in statements he made on Sunday, after his visit to a camp housing citizens affected by the earthquake that struck southern Turkey.
Erdogan described the earthquakes that occurred in southern Turkey on February 6, and caused damage in 11 states, as the biggest disaster in the last century.
He pointed out that the government is making the necessary preparations to quickly build new homes in the affected area.
Erdogan said, "In light of the current situation, we plan to construct 183,000 apartments and 15,000 rural homes in Hatay."
He explained that the total number of apartments and rural houses that will be built throughout the affected areas is 650,000.
He continued, "Our goal in the first phase is to complete the construction of 319,000 apartments and rural homes and hand them over to their owners within a year."
He pointed out that the government is aware of the need for temporary shelters until the handover of new homes, and continues to take steps in this regard.
The Turkish president revealed that the concerned institutions have set up 426,000 tents for the affected people in the earthquake area to date.
He stated that the government plans to activate 100,000 prefabricated houses throughout the affected area within two months.
He confirmed that the specialized teams are now able to install about 1,000 pre-fabricated homes and make them ready for living daily.
On February 6, two earthquakes of magnitude 7.7 and 7.6 struck southern Turkey and northern Syria, followed by thousands of violent aftershocks.
The disaster, which centered on the state of Kahramanmaraş, claimed the lives of tens of thousands of people and left huge material damage in 11 Turkish states.