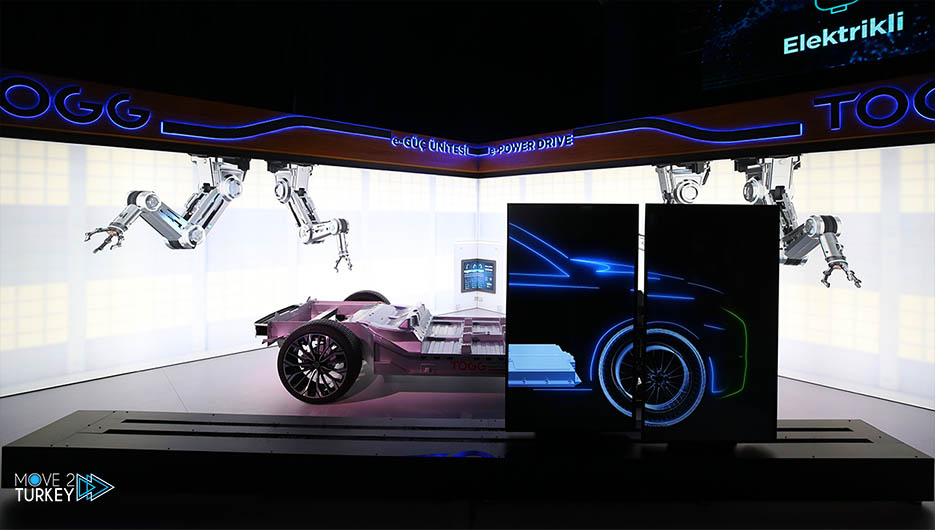 Turkish President Recep Tayyip Erdogan on Wednesday received the CERO Clean Energy Solutions Corporation.
It is the joint battery company that will power the homemade car, which is scheduled to start mass production on the centenary of the founding of the republic.
A statement from the Turkish Ministry of Industry and Technology explained that the battery is the most intriguing part of the "Tog" car that Erdogan revealed on December 27, 2019.
He said: "An important step has been taken to end curiosity on this topic, as SIRO has been established in order to develop energy storage solutions.
And in partnership between "TOG" and "Varasys Energy" with the aim of producing units and battery packs that will power the car."
It is planned that "Siro" will establish a factory near the car production center in the "Gmlek" region in the northwest of the country, and start its activity to produce a locally made battery.
The authority briefed President Erdoğan on investment information, especially the development and production of domestic batteries.
In 2018, the establishment of the Turkish Car Project Group (TOGG), consisting of five Turkish companies, began:
Anadolu Group, BMC, Turkcell Telecom, Zorlu Holding, and Koc Group.
In December 2019, Turkey revealed the birth of the first national car manufactured with purely local capabilities, which will enter service and run on the country's streets within 3 years.
In October 2020, TOGG chose the world's leading company, Varasis Energy, as its partner.
To develop the battery, which is an essential component of the electric vehicle product range, which resulted in the founding of the Siro company.