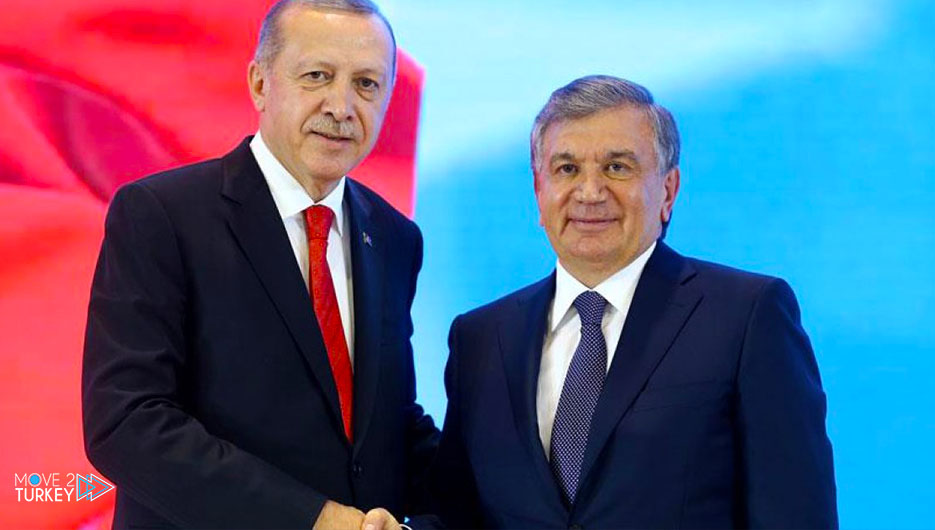 Turkish President Recep Tayyip Erdogan said he agreed with his Uzbek counterpart Shavkat Mirziyoyev to define bilateral relations between the two countries as a "comprehensive strategic partnership."
This came in his speech on Tuesday before his participation in the meeting of the high-level strategic cooperation council between the two countries at the Kok Sarai Palace in the capital, Tashkent.
Erdogan stressed that his country will continue to stand by its strategic partner Uzbekistan as it was before, congratulating the thirtieth anniversary of the establishment of diplomatic relations between Turkey and Uzbekistan.
He expressed his pride that Turkey was the first country to recognize the independence of Uzbekistan and to open its embassy there.
The Turkish President congratulated Uzbekistan and the Turkish and Islamic world on the advent of the blessed month of Ramadan next Saturday, wishing blessings, peace and tranquility for all.
Earlier, President Erdogan arrived in Tashkent, the capital of Uzbekistan, on an official visit at the invitation of his counterpart Shavkat Mirziyoyev.
The Turkish president is accompanied on his visit by his wife, Emine Erdogan, and the Ministers of Defense, Hulusi Akar, Justice Bekir Bozdag, Labor and Social Security, and Dad Bilgin.
As well as health, Fahrettiin Koca, and Commerce Muhammad Muş, and the head of the Communications Department at the Presidency, Fahrettiin Altun.