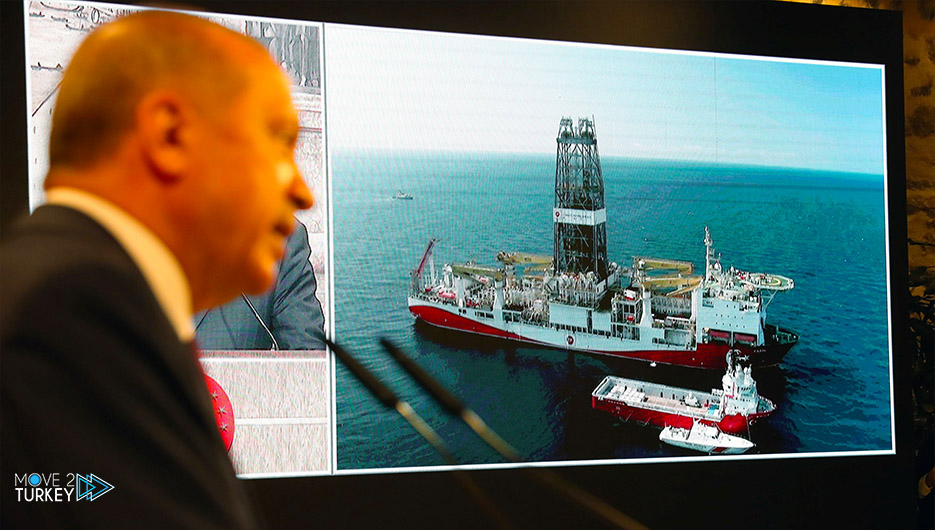 Turkish President Recep Tayyip Erdogan said on Wednesday that the flame of natural gas discovered in the Black Sea is lit for the first time in the middle of the sea.
This came in a speech he delivered during his participation via video conference technology in the ceremony of igniting the gas discovered in the Sakarya field in the Black Sea.
Erdogan said in this regard: "Today, we will light for the first time the torch of the Black Sea gas that we discovered and began extracting from hundreds of meters underground."
Erdogan added that Turkey ended its dependence on the outside through the technical competencies that qualified it in the work of drilling natural gas wells.
He continued, "Those who try to underestimate the value of the natural gas we have discovered through baseless claims should look closely at the flame burning here today."
Erdogan pointed out that the natural gas wells that Turkey has drilled in the Black Sea are not the first and will not be the last.
And he added, "With the entry into the use of Black Sea gas shortly, we will significantly reduce our dependence on foreign sources to meet our needs of this material."
He added, "Some tried to dissuade us from the excavations by various means, such as sanctions, threats, and extortion, but we did not succumb to any of them."
He stressed that his country is making great efforts to start the first phase of extracting Black Sea gas in 2023.
He added: "What disappointed those who held the hand of friendship extended by Turkey, which is the most powerful country in the region, on the political and economic levels."