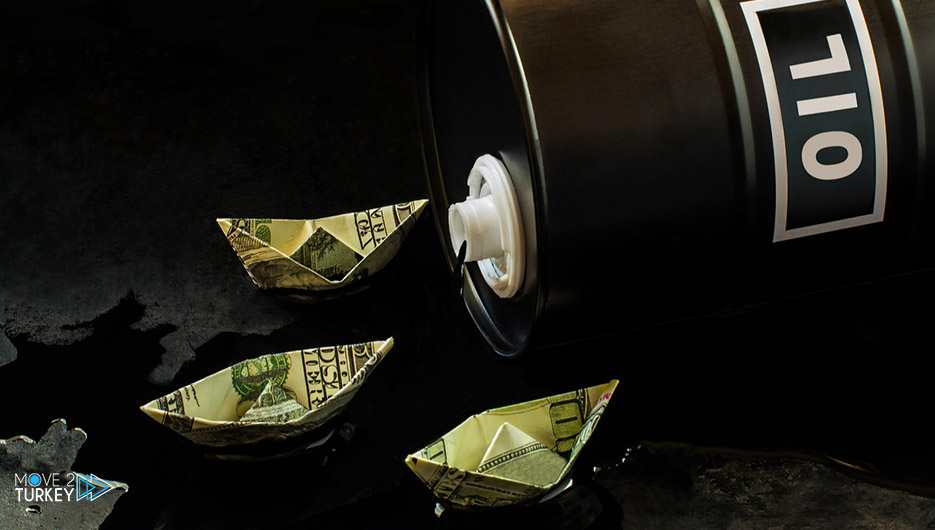 Crude oil prices rose on Friday, but are heading for a weekly decline for the first time in three weeks.
Expectations of weak demand due to an unprecedented wave of inflation in decades that may lead to a global recession have overcome fears of supply shortage due to the war in Ukraine.
By 6:01 am (GMT), the Brent crude futures contract for July delivery was trading at 108.42 dollars a barrel, up 97 cents, or 0.9 percent.
And US West Texas Intermediate crude contracts for June delivery rose 77 cents, or 0.73 percent, to $106.9 a barrel.
But the two benchmarks are about 3% lower for Brent and 2% for US crude than they closed last week.
There were many factors affecting the movement of oil prices this week, which witnessed sharp fluctuations.
Prices were under severe pressure due to fears of an imminent global recession.
This comes with a series of reports showing that inflation remains at high levels around the world, especially in advanced economies.
These reports will increase pressure on central banks to accelerate their plans to raise interest rates, which in turn threatens to falter global growth.
Adding to these pressures, the rise of the US dollar to its highest level in 20 years, as well as the continued closures related to the Coronavirus in China, the second largest oil consumer in the world.
A rise in the dollar would increase the cost of oil trading to holders of other currencies.
On Thursday, the Organization of the Petroleum Exporting Countries "OPEC" lowered its forecast for the growth of global demand for oil in 2022 to 3.4 million barrels per day.
This is 300,000 barrels per day lower than its forecast in April.
On the other hand, oil prices received support from investors' focus on the ongoing talks within the European Union to come up with an agreement formula that would ban the bloc's oil imports from Russia.
This is part of a series of sanctions against Moscow in response to its ongoing military operation in Ukraine.