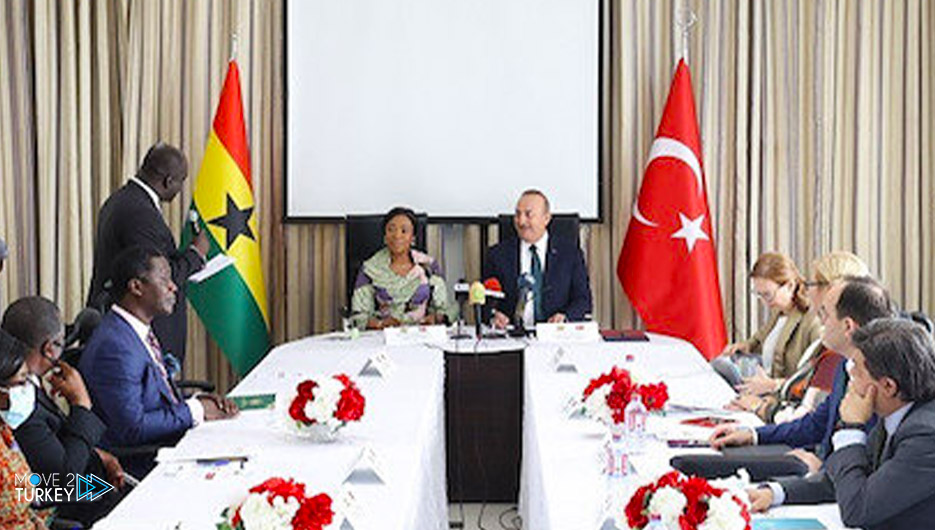 Turkish Foreign Minister Mevlüt Çavuşoğlu affirmed that his country and Ghana have the potential to reach one billion dollars in bilateral trade as soon as possible.
This came in a press conference with his Ghanaian counterpart Shirley Ayorkur Bochwai on Wednesday in the capital, Accra.
Çavuşoğlu indicated that he will extend an invitation to Ghanaian President (Nana Akufo-Addo) to visit Turkey, indicating that they are working on setting the date of the visit.
He pointed out that the volume of bilateral trade between the two countries last year amounted to about 560 million dollars, adding: "I think it can be increased to one billion dollars as soon as possible, and there are potentials for that, as we can achieve this by working together. That is why we need to strengthen the foundations of our economic and trade relations."
He stressed that Turkish companies occupy an important place in Ghana at present, indicating that they agreed during today's talks on the need to continue encouraging Turkish companies to increase their joint investments in Ghana.
Çavuşoğlu said that he had fruitful meetings with his Ghanaian counterpart, and that they discussed strengthening parliamentary relations between the two countries.