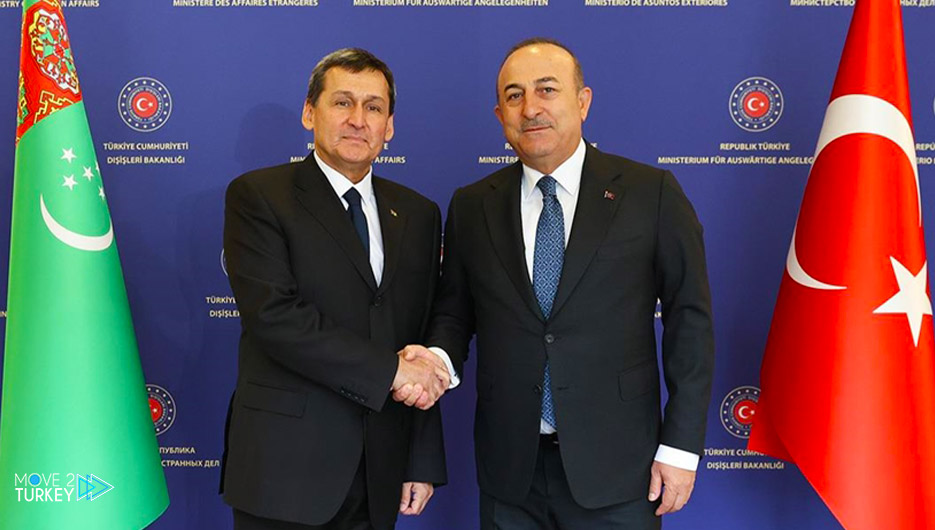 Turkish Foreign Minister Mevlüt Çavuşoğlu confirmed that his country and Turkmenistan are seeking to raise the volume of trade exchange between them to $5 billion in a short period.
This came in a press conference he held on Monday with his Turkmen counterpart, Rashid Muradov, at the headquarters of the Turkish Foreign Ministry in the capital, Ankara.
Çavuşoğlu stated that the volume of trade exchange between the two sides during the past year increased by 45 percent compared to 2020 and amounted to about $2 billion.
He also pointed out that the investments of Turkish companies in Turkmenistan approached 500 million dollars, indicating that Turkish companies are undertaking important projects in the field of contracting.
He added that Turkey and Turkmenistan are also seeking to intensify cooperation in the field of culture and education.
Çavuşoğlu expressed his gratitude for Turkmenistan's obtaining the status of an observer state in the Organization of Turkish States, stressing his country's desire to see Turkmenistan as one of the main members of the organization.
Çavuşoğlu invited his counterpart to attend the Antalya Diplomatic Forum, which will be held next April.