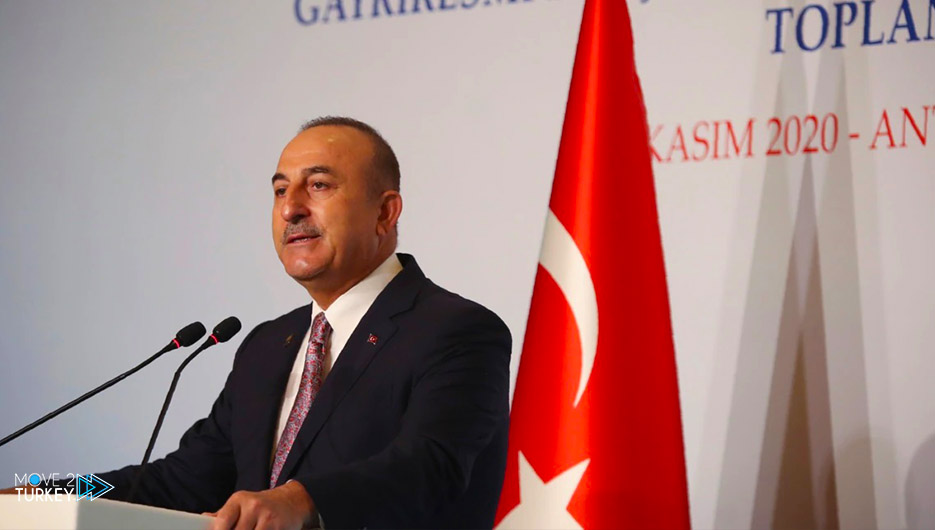 Turkish Foreign Minister Mevlüt Çavuşoğlu said that the latest developments between Russia and Ukraine have shown that the term "frozen conflict" is very misleading, and that the mediation role is becoming increasingly important in such cases.
This came in a speech delivered by Mevlüt Çavuşoğlu on Wednesday, during his participation in the eleventh ministerial meeting of the Friendship Group.
and the United Nations on mediation, co-chaired by Turkey and Finland.
Çavuşoğlu explained that the "frozen conflict" is the conflicts whose solutions are frozen, noting that these conflicts can turn into violence at any moment.
He added that the world is currently living in an environment of conflict, that nearly two billion people live in countries affected by conflict, and that conflicts have become more complex and their factors are more diverse.
Çavuşoğlu noted that 40 percent of conflicts in the past 60 years were due to natural resources, and this percentage will increase with climate change.
The Turkish minister noted that the need for effective mediation has increased with the changing challenges and opportunities in different regions of the world.