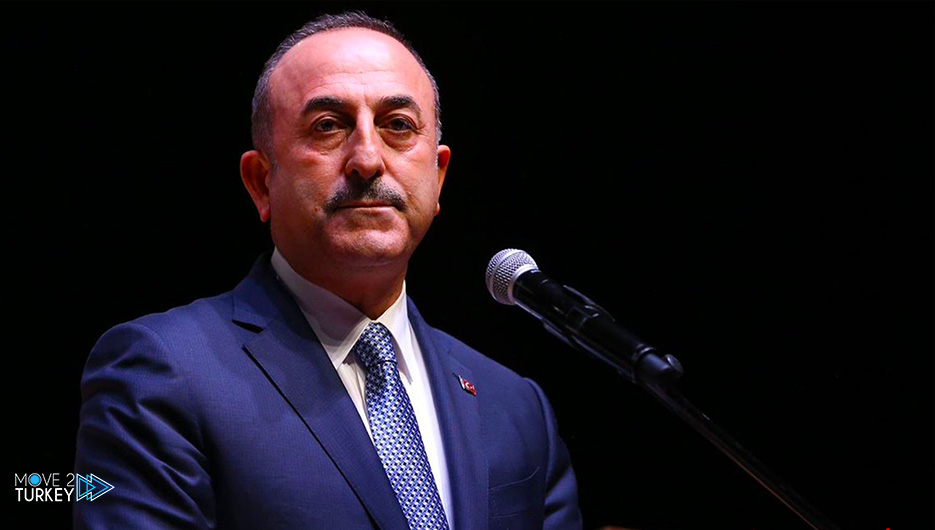 Turkish Foreign Minister Mevlüt Çavuşoğlu said that the Asian continent is on the rise not only as a production center but also as the largest consumer market.
This came in a speech he delivered during the meeting of foreign ministers of the Economic Cooperation Organization in the Turkmen capital, Ashgabat, on Saturday.
The Organization of Economic Cooperation includes 10 countries: Turkey, Azerbaijan, Afghanistan, Uzbekistan, Iran, Pakistan, Turkmenistan, Tajikistan, Kyrgyzstan, and Kazakhstan.
He stressed the need to benefit from the Economic Cooperation Organization in order to ensure an integrated regional response to challenges, especially the Corona epidemic.
He explained that it was decided to focus on "economic cooperation after the pandemic at the ECO summit.
The organization aims to establish economic and commercial cooperation among its members, and its general secretariat and its cultural department are located in Tehran.
While the economic office is located in Turkey, the scientific office is located in Pakistan.
Çavuşoğlu noted that another important area they are focusing on is trade and regional interdependence.
He pointed out that there are historical changes in global supply chains.
"Asia is rising not only as a production center, but also as the largest consumer market," he added.
He continued in the same context, "This provides important opportunities for all of us. The Economic Cooperation Organization must act as a bridge for trade and economic cooperation linking Asia and Europe."
He stressed the importance of focusing on "transport and logistics corridors," adding: "We can only benefit more from global trade if we can improve regional trade and (transport) links."
He welcomed the line of transporting goods between the cities of Istanbul, Tehran, and Islamabad, and the decision to establish road and railway networks in the South Caucasus.
Especially the Zangazur Pass (between Turkey and Azerbaijan via Armenia) in the Karabakh region of Azerbaijan.
He pointed to the need to develop cooperation in the field of tourism as well, stressing that the ECO region has the potential to become an important tourist destination with its natural and historical beauty.
He emphasized that the "Safe Tourism" program launched in Turkey was very successful.
It is noteworthy that the Safe Tourism Certificate Program imposes a set of widely proposed measures that will be applied to all citizens and foreign visitors who will spend their holidays in Turkey.
He noted their support for the nomination of Uzbekistan's Samarkand to host the meeting of the General Assembly of the United Nations World Tourism Organization in the year 2023, and said that the election of Samarkand represents an important success for the region.