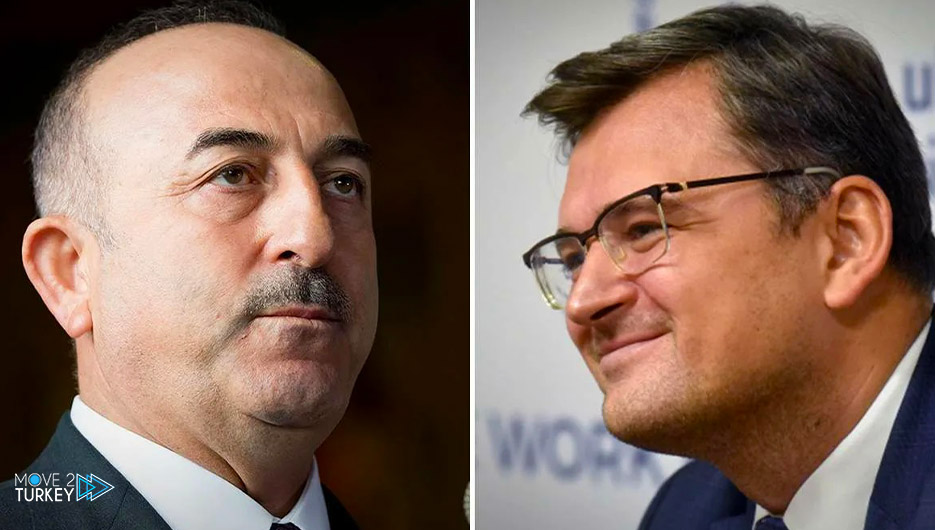 Turkish Foreign Minister Mevlüt Çavuşoğlu discussed with his counterpart Dmytro Kuleba the latest developments in his country, Ukraine.
Citing Turkish diplomatic sources on Monday, Çavuşoğlu and Kuleba exchanged views over the phone on the Russian missile attacks on some Ukrainian cities, according to Turkish diplomatic sources.
Earlier, the Chief of Staff of the Ukrainian Army, Valery Zaluzhny, said that his forces had shot down 41 of the 75 Russian missiles that targeted his country.
In turn, the Ukrainian Interior Ministry announced that at least 8 people were killed and 24 others were injured in the explosions that rocked the Ukrainian capital, Kyiv.
It is noteworthy that the explosions in Kyiv occurred the day after Russian President Vladimir Putin accused the Ukrainian intelligence of planning and carrying out what he described as a "terrorist attack" on the Kerch bridge linking Russia with the Crimea.
"There is no doubt that it was a terrorist attack aimed at destroying a sensitive site in the Russian infrastructure," Putin said during a meeting with Alexander Bastrykin, head of the Russian Investigative Committee, on Sunday evening.