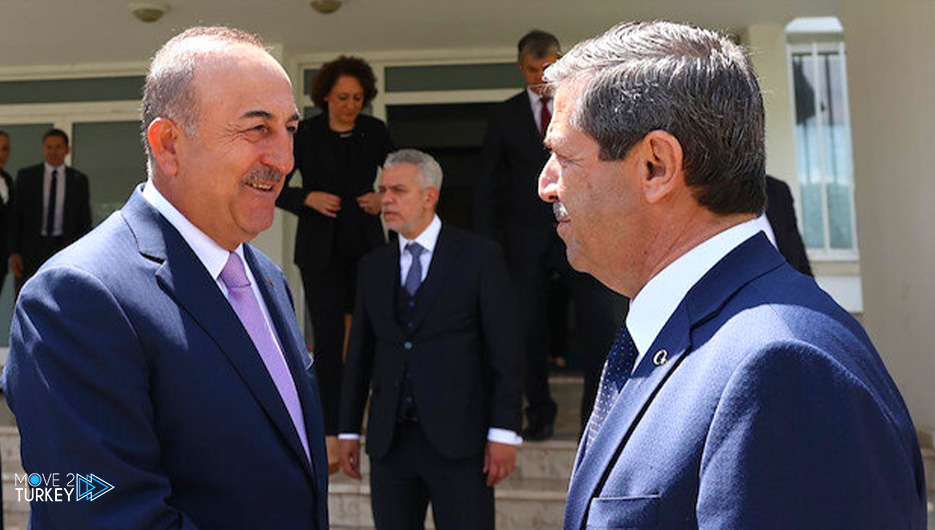 Turkish Foreign Minister Mevlüt Çavuşoğlu affirmed that his country defends the rights of the Turkish Republic of Northern Cyprus within the framework of a foreign policy based on initiative and human values.
This came during his meeting with his counterpart Tahsin Ertuğruloğlu in the Turkish Cypriot capital of Fakosha, to which he is on an official visit.
He explained that Turkey never neglects to defend the rights of the Turkish northern Cyprus, despite its preoccupation with many issues, foremost of which is mediating to end the war between Russia and Ukraine.
He added that Turkey's position on solving the Cyprus crisis is clear, indicating that Ankara sees the best solution in establishing two independent states on the island.
For his part, Ertuğruloğlu expressed his happiness to host Çavuşoğlu in his country.
He said that ending the crisis on the island cannot be achieved without the establishment of two independent states that enjoy full sovereignty over their lands.