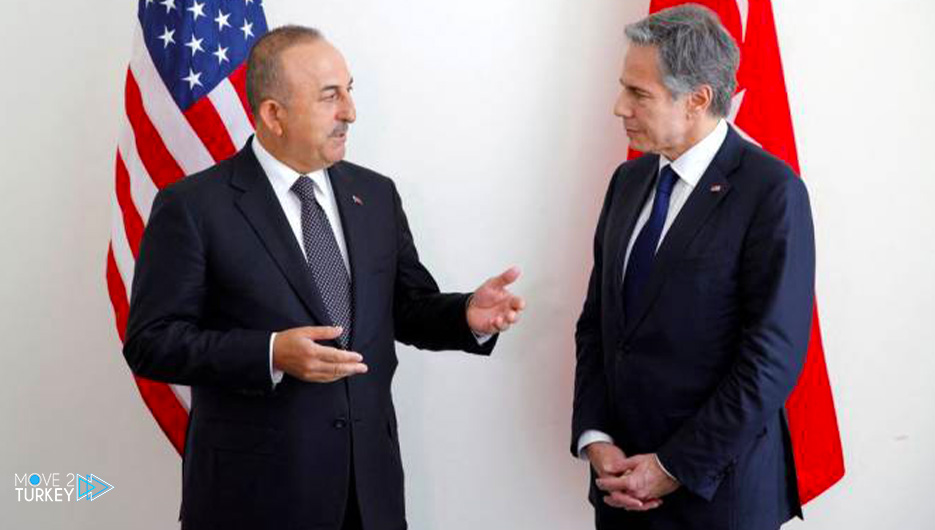 US Secretary of State Anthony Blinken praised Turkey's diplomatic efforts to reach a Ukraine grain shipment deal.
This came during a telephone conversation with his Turkish counterpart, Mevlüt Çavuşoğlu, on Thursday, according to a statement issued by the US State Department.
Blinken stressed the importance of continued cooperation and coordination between the parties to the agreement in order for more ships to leave Ukrainian ports, and the need for Russia to abide by its commitments.
In another context, Blinken expressed the United States' readiness to facilitate dialogue between Azerbaijan and Armenia regarding the Karabakh region in order to reach a permanent agreement between the two sides.
The statement added that Blinken and Çavuşoğlu discussed increasing cooperation and coordination and strengthening the North Atlantic Treaty Organization "NATO" in the face of Russia's escalation and its threat to use more force against Ukraine.
Earlier on Thursday, the Turkish Foreign Ministry said that Çavuşoğlu and Blinken discussed the agreement on the transport of Ukrainian grain, bilateral relations between the two countries, as well as regional developments.
On July 22, Turkey, Russia, Ukraine and the United Nations signed the "Document on the Initiative for the Safe Shipping of Grain and Foodstuffs from Ukrainian Ports" during a meeting hosted by Istanbul.
The agreement guarantees securing exports of grain stuck in the Ukrainian ports on the Black Sea (Eastern Europe) to the world.
And last Monday, the first ship loaded with grain left the Ukrainian port of Odessa under the aforementioned agreement, arriving the next day at the Bosphorus Strait in Istanbul.